Search Results for "Itch Relief Lotions"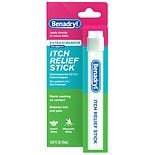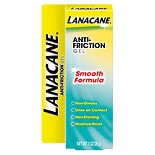 Itch relief lotions
Find comfort for irritated skin with itch relief lotions that can soothe and help heal. Many anti-itch lotions are made with skin-cooling ingredients that help to instantly relieve itchiness and redness. Choose from different itch relief lotions for anything from insect bites and poison ivy to eczema and psoriasis from brands such as Cortizone-10, Gold Bond and Eucerin.
Soothing discomfort
Different types of itch relief lotions contain active ingredients that can block itch effectively to help protect your skin. If you have sensitive skin, choose a formula that's made without fragrances that can cause irritation. Some itch relief creams are even gentle enough for children's use. Various strengths of itch relieving lotions can help with mild to severe discomfort.
Caring for your skin
Browse our broad selection of treatments for skin ailments to help you protect and care for your skin. We carry additional psoriasis and eczema treatments that you can use on different areas of the body, including the scalp. Other itching and rash treatments include anti-itch sprays, antiseptics and topical antibiotics.
Were these results helpful? Let us know.
Price may vary by store location and may not match online pricing.