Cold And Flu Remedies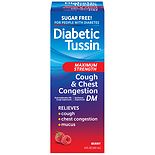 Cold and flu remedies
When you feel the symptoms of a flu or cold coming on, be sure to reach for specialized cold and flu remedies. Available in multiple forms such as dissolving tablets, lozenges or sprays, these flu and cold medications can treat minor aches and pains and more. Many cold and flu remedies are available in different flavors to make them easier to take. Find a flu and cold treatment from Zicam or Alka-Seltzer here at Walgreens.com.
Feel better with cold and flu treatments
Try a cold and flu medicine to help with nasal and sinus congestion, for coughing or sore throat, or to reduce a fever. Be sure to choose a cold and flu remedy that addresses your specific symptoms for the most effective relief. There are also cold and flu treatments that address specific symptoms such as cough syrup, sinus medications and ear ache and stomach remedies.
More relief options
You can find more products that will help you feel better as you fight off the flu or a cold. Try herbal teas to sooth a sore throat. Pain relievers such as ibuprofen and acetaminophen can help with achiness and headaches. Stomach remedies include anti-diarrheals, acid reducers, antacids, laxatives and constipation relief medicines.
Were these results helpful?
Online and store prices may vary