Search Results for "Compression Ankle Braces"
Your search for compression ankle braces did not match all of your search keywords. Results that match some of your terms are provided.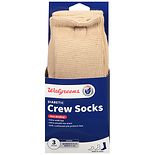 $5.99
2/$10.00 or 1/$5.99
Were these results helpful? Let us know.
Price may vary by store location and may not match online pricing.