Calcium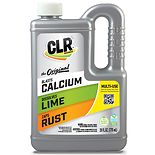 Auto-Reorder & Save
(33 reviews)
Calcium
Protect your bone health with a calcium supplement. You can choose the form of calcium supplement you prefer from tablets, caplets and gummies to soft chews in different flavors for an easy-to-take option. At Walgreens.com, we carry calcium dietary supplements from brands such as TwinLabs, Finest Natural and Nature Made.
For your health
Adding dietary supplements to your daily routine can ensure you're getting the daily required amount of crucial vitamins and minerals. Adding calcium to your daily diet can improve your bone health, and there are calcium supplements with Vitamin D which helps calcium absorption. You can find calcium supplements with no artificial flavors or preservatives.
Combination supplements
There are a number of calcium combination supplements available to help improve your overall health. Calcium and Vitamin D is a popular combination because of the improved effectiveness it can provide. Calcium and magnesium make up a common combination because magnesium helps the body utilize calcium. Shop our entire selection of vitamins and supplements to find the additions to your diet that will most benefit you.
Were these results helpful?
Online and store prices may vary