Kids Cold Over The Counter Medicine
Your search for kids cold over the counter medicine did not match all of your search keywords. Results that match some of your terms are provided.
<![if !IE]> <![endif]>
Two ways to shop on Walgreens.com
Ship to you
OR
Pick up in store
Close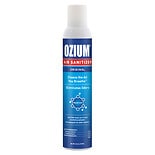 (3 reviews)
Kids cold over the counter medicine
When your child is suffering from a sore throat, cough, runny nose or other symptoms, help them feel better with kids over-the-counter cold medicine. Choose from cold relief for kids that is non-medicated, or go with a cold medication made without aspirin and alcohol. Kids over-the-counter cold medicine from Triaminic, Hyland's and Dimetapp can help your little ones feel better faster.
Options and forms
In addition to kids cold relief liquids such as cough syrup, there are soft chews and tablets in different flavors and formulas. Sinus relief spray is a gentle saline nasal spray that can immediately relieve congestion. There are also nasal strips for kids that can help them breathe easily overnight. For an irritated throat, try sore throat relief spray that can be easy to use.
For your family's wellness
You can also help your kids breathe comfortably and easily with vapor gels in different scents. Some even act as cough suppressants. We also carry steam vaporizers and vapor rubs for relief. Humidifiers help with easier breathing.. Choose from different sizes, shapes and colors to find one that you and your children like. Also browse children's vitamins to find one that will help them stay healthy.
Were these results helpful? Let us know.
Online and store prices may vary