Antibacterial Liquid Hand Soap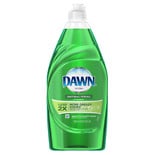 (1 reviews)
(22 reviews)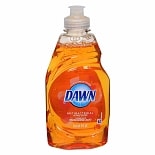 (12 reviews)
Antibacterial liquid hand soap
Help keep your hands healthy and clean with antibacterial liquid hand soap. Most hand soaps are mild on the skin, while they also help rid the hands of bacteria. There are many fragrances, sizes and colors to choose from, whether you prefer a certain scent or a color match for your d?cor. Antibacterial liquid hand soap from trusted brands Dawn, Dial, Softsoap and more are here at Walgreens.com.
Keep a stock of antibacterial hand soap
You can avoid running out of your liquid hand soap by purchasing liquid hand soap refills ahead of time in favorite scents and colors. Most liquid soap refills come in large sizes so you don't have to shop as often to keep your kitchen or bathroom stocked.
Cleaning solutions for the home and family
Also browse the selection of dishwashing soap, kitchen cleaners and all purpose cleaners to help keep your home clean and germ-free. You can choose a di