Rebates
Save as much
as $45
on select purchases
Need your
contact lens
prescription?
Find it on the side
of the box.
Hot Contact Lenses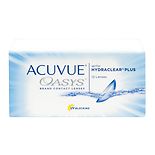 $90.00 Striked out price
$67.50
$53.33 Striked out price
$40.00
░Contact lenses automatically ship for free. Free Standard Shipping also applies to general store merchandise, contact lens solutions and accessories under 10 lbs when part of a contact lens order. Items ship separately.