Make sure to take great care of your hair with Walgreens Conditioner. Whether you wash your locks daily or limit cleansing to maintain your hair's natural hair oils, our conditioner plays a key role in keeping your hair healthy and properly hydrated. By selecting the right conditioner to suit your hair's needs, you can keep your mane looking healthy and vibrant and avoid common problems that can arise from dryness and damage. From hydrating and body enhancing to smoothing and color enhancing, Walgreens offers a wide selection of conditioners to meet your hair care needs. READ MORE ABOUT CONDITIONER ›
$5.79 Striked out price
$4.69
(4 reviews)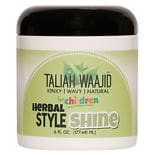 (3 reviews)
Ship to you

Not sold in stores
Online and store prices may vary
Why Should You Use Conditioner?
While cleansing is the most basic step of the hair care process, using a conditioner in combination with your favorite shampoo can do a lot to keep your hair healthy. When you are using the right conditioner for your hair, your locks will be easier to tame and manage on a daily basis. Conditioner works to infuse strands of hair with moisture, leaving your hair shiny and vibrant. If your hair is coarse, frizzy, dry, or prone to tangling, adding a conditioner to your routine can drastically improve the texture and manageability of your hair.
Shampoo is important to keep your hair and scalp clean from damaging dirt and environmental free radicals. Unfortunately, many shampoos can strip your hair of its natural oils. These oils serve to protect your hair from damage caused by dirt, weather, styling, and more. By using a conditioner after each wash, you can take steps to restore your hair's natural moisture levels. This is especially the case during situations in which your hair is prone to static. You can use a conditioner to keep your locks in line.
Chemical treatments like color and perms can cause damage to the hair by compromising the cuticle. It's especially important to use a shampoo that is made just for processed hair as these formulas tend to be gentle to reduce the risk of further damage. They also help to protect the hair against color fade. Follow up with a specialized conditioner made to restore strength and seal in moisture. The chemicals used to color and perm the hair tend to dry out the shaft, making it extra important to invest in a quality conditioner.
Many people with fine and fragile hair avoid conditioning for fear of weigh-down. Conditioners for fine hair are specially formulated to add volume and bounce without over-softening. Men and women experiencing hair loss may also avoid conditioners because they think that moisturizers will leave their hair looking flat. Conditioners for thinning hair are formulated to make each strand look plumper and fuller. Some specialized products are even formulated to promot