A world-renowned health and beauty retailer, Boots has always prided itself on delivering great quality products at affordable prices. And now, you can find out what women all over the world already know at Walgreens.com.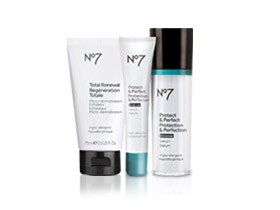 Dermatologically tested
UK's #1 skin care brand, with products to suit every skin type, at any age. British women have loved the affordable quality of No7 cosmetics and skin care for over 77 years. Tested by scientists and women worldwide —No7 delivers high-end results for a fraction of the cost.