Celebrating Diversity and Individuality: Sona Chawla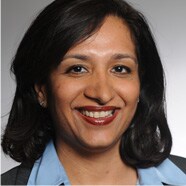 Sona Chawla
Walgreens Senior Vice President E-Commerce
"When I think of diversity, I think of variety. Diversity is not only defined in terms of gender, race, ethnicity or religion. People are shaped by their background, experiences and perspectives - each individual is diverse in his/her own way."
"Walgreens strives to create an environment that celebrates individuality. The power of bringing together unique perspectives makes us strong as a company and helps us better serve our diverse customer base."
"I grew up in India and came to the US when I was eighteen years old. Throughout my career, I feel very lucky that I have always been valued as an individual and never been forced to conform to any stereotypes. I feel the same way here at Walgreens. The company does a great job of embracing diversity. All the people here have special roles to play and are given opportunities commensurate with their will and skill."