Disability Inclusion Success Stories
More of a Leader Than a Follower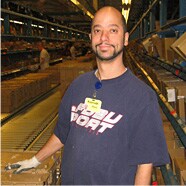 Ken Rosa started with the Walgreens Lehigh Valley, Penn. distribution center in March 2008. He's proven to be an asset, leader and true team player.
Rosa was born in Hamburg, Germany with sensorineural hearing loss due to Congenital Rubella Syndrome (CRS). Since day one at Walgreens, he's spread the word to individuals who are deaf or have a disability to apply with the company. The enthusiasm he inspires at work is also contagious. He's a go-to guy in his department and is never afraid to ask questions.
Ken trains many new team members, including new deaf team members. Those around him enjoy his great smile, pleasant demeanor and strong will.
"It is such a pleasure to have Ken in my department," says Ken's function manager, Amy Dixon. "He consistently meets or exceeds 100 percent productivity on whatever floor he is on and is much more of a leader than a follower when it comes to working with others."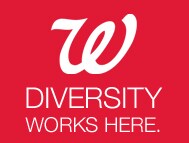 Working at Walgreens
Diversity is a part of everything at Walgreens. Read how the company is recruiting, retaining and developing talent to strengthen its inclusive workforce.