Community Vision & Commitment
Supporting and Strengthening Diverse Suppliers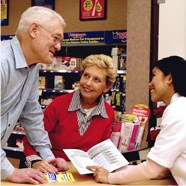 Walgreens has long demonstrated a strong commitment to the communities it serves. Part of that commitment is fostering an environment open to the development of diverse entrepreneurs. The company's plan is to promote wider vendor participation to help support the economic base of communities in neighborhoods across the country. Walgreens policy is to utilize a minimum of 8 percent certified Minority Business Enterprise and 2 percent other certified diversity classifications.
Walgreens considers vendors and service providers on the basis of what is in the best interest of the company, as well as its patients, customers and employees -all without personal favoritism and without discrimination based on race, color, sex, religion, ancestry, national origin, sexual orientation, gender identity or disability.

In maintaining this policy, Walgreens helps strengthen and develop communities.

These practices are critical to serving a diverse America and maintaining Walgreens longstanding tradition of fairness, trust and honesty.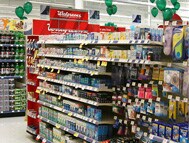 Products and Services
As the nation's largest drugstore chain, Walgreens is always searching for vendors who offer a variety of goods and services. From health and wellness items to household staples and daily needs, the company wants to present customers and patients with the best experience and products.