Success Story: Jason Grudem
Technology and Tasks

Jason Grudem is a service clerk in Illinois who uses his iPod Touch to communicate with customers and employees. Jason was diagnosed with autism when he was 3 years old, and is now one of hundreds of employees with disabilities who work at the company's stores, distribution centers and other locations.
"It's an inspiration to see how much he enjoys working here," says Alan Ward, Jason's store manager. "Many customers ask about Jason when he's not in the store and praise Walgreens for including people with special needs."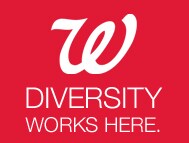 Working at Walgreens
Diversity is a part of everything at Walgreens. Read how the company is recruiting, retaining and developing talent to strengthen its inclusive workforce.