Diabetes
Count on us for expert pharmacy care, testing supplies and medications to help manage diabetes. Plus, get tips on healthy living, recipes, product savings and more.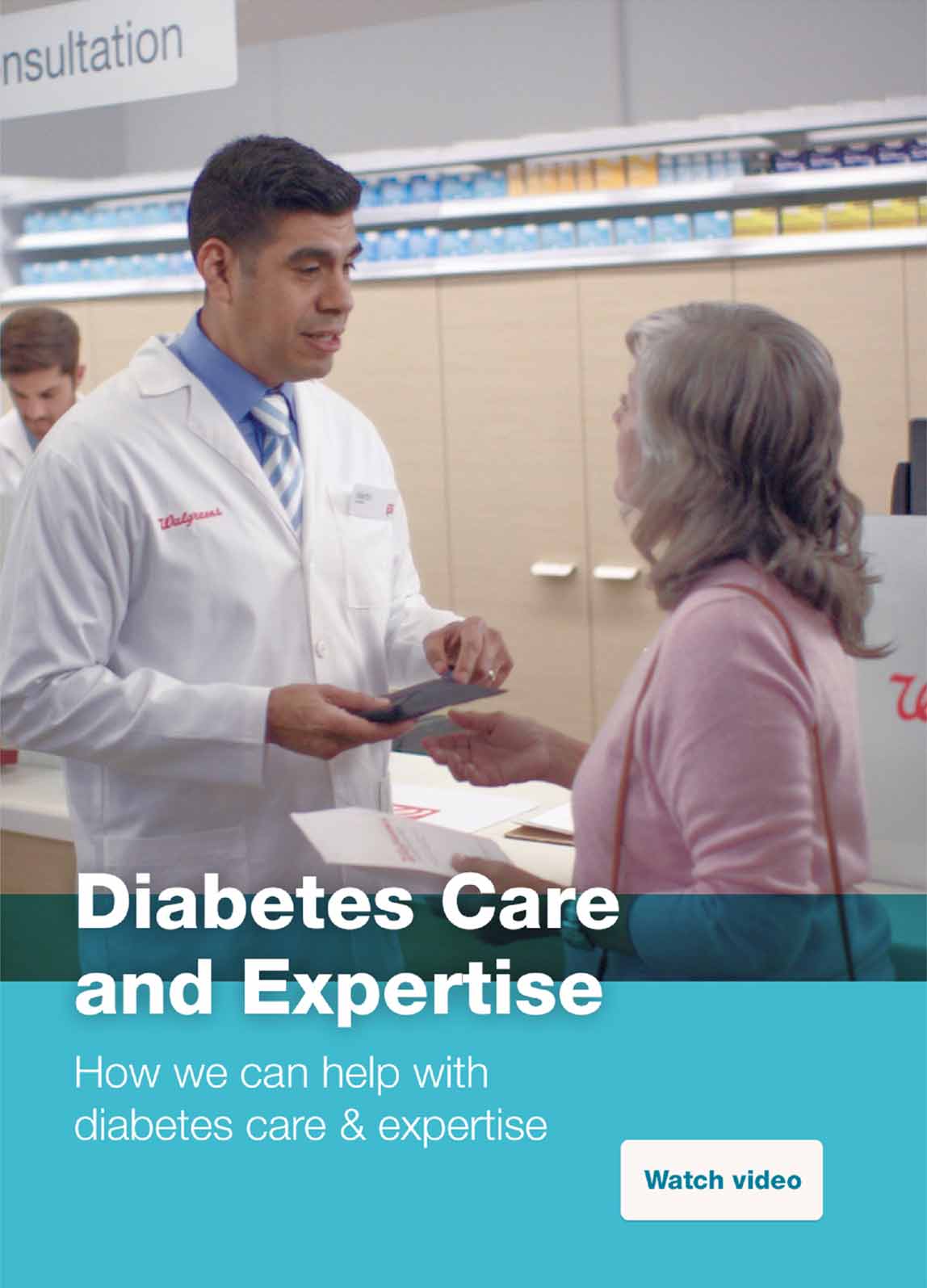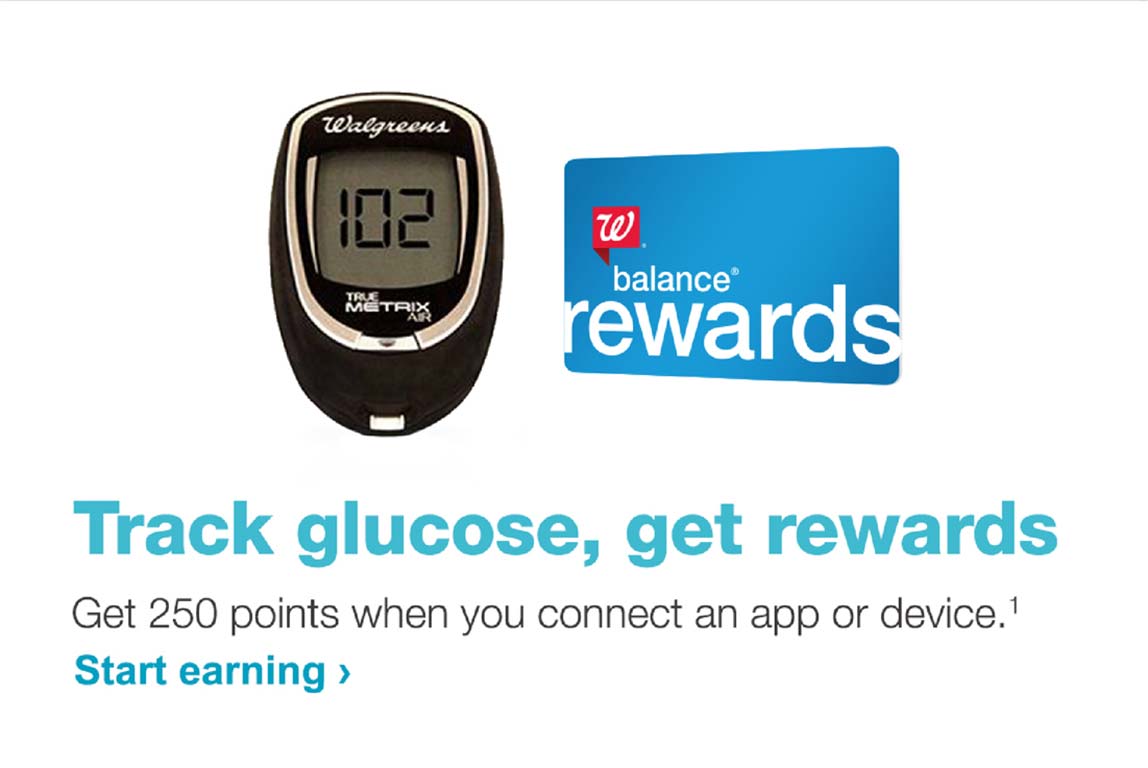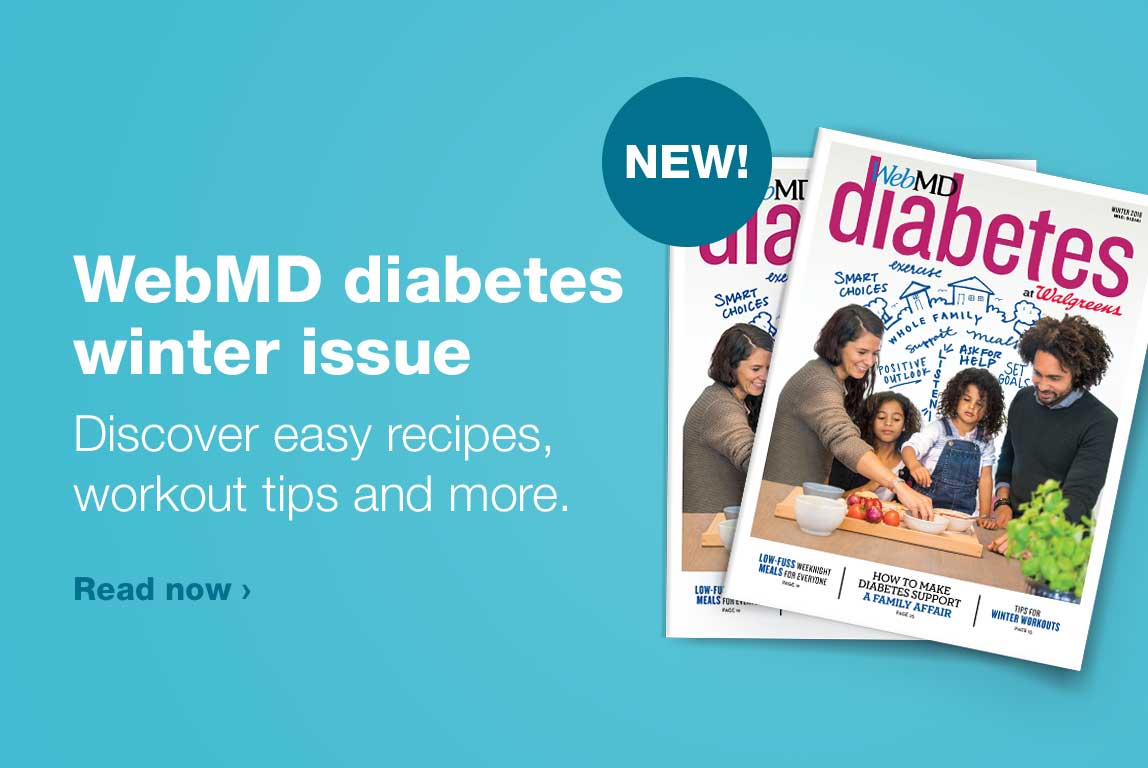 1. Limitations apply to earning points. Limit 20 points per blood glucose test, two tests per day. One-time reward per device, maximum 500 points per month. Information provided to Walgreens online is covered by the terms of our Online Privacy and Security Policy and the terms and conditions of Balance Rewards.
2. Due to state and federal laws, points cannot be earned or redeemed on some items, and points will not be earned in a transaction where store credit or redemption dollars are used. Excludes prescriptions and immunizations purchased from AR, NJ or NY pharmacies and prescriptions transferred to a Participating Store located in AL, MS, OR or PR. Points on prescriptions and other pharmacy transactions limited to 50,000 per calendar year. Restrictions and other limitations apply. See full terms and details at Walgreens.com/Balance.
3. When purchased in store and billed to Medicare Part B and full coverage supplemental insurance.