Services For Business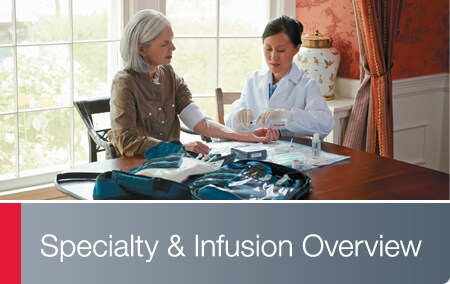 Costs and challenges of managing members with highly complex conditions like hepatitis C, cystic fibrosis and HIV continue to rise. To address these needs, Walgreens aligns incentives and offers innovative specialty solutions to achieve shared business goals. Walgreens can help you improve economic outcomes while strengthening your efforts to get ahead of the specialty trend.
Explore our specialty and infusion services:
Contact
Ready to learn more?
Let us contact you.

Fill out our contact form and
a knowledgeable sales representative will be
in contact soon.
Service Locator
Find Walgreens pharmacy, health and wellness services near you.

Search for a service

© Copyright 2017 Walgreens Co. All rights reserved.