Services For Business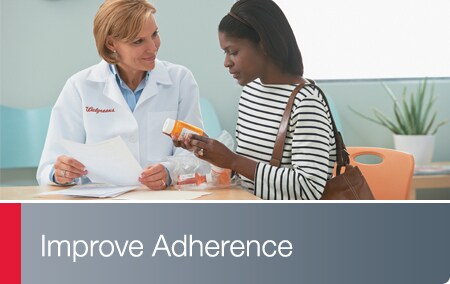 A continuum of proven healthcare solutions.
Walgreens has comprehensive resources for managing patient treatment and fostering good health. From prevention and counseling to the administration of acute therapies, we have the breadth and depth of services to drive increased medication adherence, which results in improved health and reduces the need for future medical services.
Benefit from our comprehensive services:
Convenience

Get easy access to face-to-face education and counseling in nearly 8,000 points of care, helping to improve prescription adherence - particularly within the critical 30-day window of time.

Collaboration
Work with physicians within hospitals and health system to follow up with patients beyond the hospital stay, ensuring that critical post-discharge orders are followed.

Community Reach
Help health systems, payers and providers cast a wide net in the community by offering education, awareness and patient interactions through our services, locations and clinical staff.

Personal Service
Build strong personal relationships that encourage greater patient accountability and improve health through our highly trusted, accessible healthcare team.

Systems & Reporting
Support your business needs with state-of-the-art technologies that help manage ROI, track utilization, maintain compliance and much more.
Know Your Pharmacist
Walgreens is first to introduce online pharmacist profiles.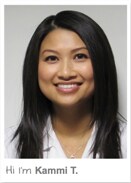 View all Pharmacist Profiles
Contact
Ready to learn more?
Let us contact you.

Fill out our contact form and
a knowledgeable sales representative will be
in contact soon.
Service Locator
Find Walgreens pharmacy, health and wellness services near you.

Search for a service

© Copyright 2017 Walgreens Co. All rights reserved.