Your Digital Health Advisor
Earn Balance® Rewards points while you quit with Your Digital Health Advisor. Track your progress and achieve your goal to quit!1
Start earning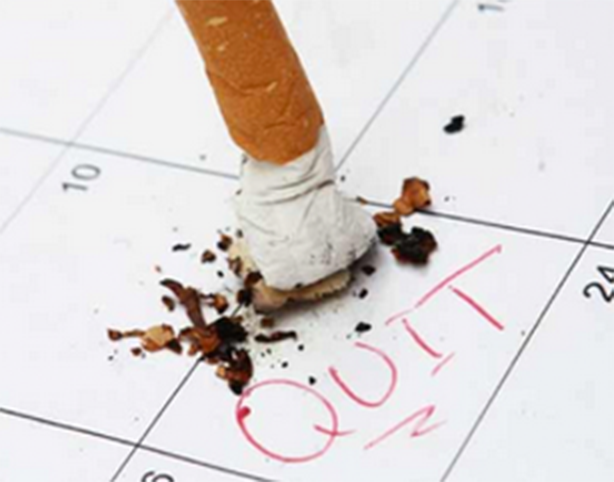 Quitting Tobacco 101
by Walgreens
Tobacco use remains the single most preventable cause of disease, disability and death in the U.S. According to the CDC, tobacco kills over 400,000... Read more

Quitting Q&A with Our Pharmacists
What is Chantix® (varenicline)?
CHANTIX is a prescription medication that, along with support, helps adults 18 and over stop smoking. You may benefit from quit-smoking support programs and/or counseling during your quit attempt. It's possible that you might slip up and smoke while taking CHANTIX. If you do, you can stay on CHANTIX and keep trying to quit.
CHANTIX Important Safety Information
Some people have had changes in behavior, hostility, agitation, depressed mood, suicidal thoughts or actions while using CHANTIX to help them quit smoking. Some people had these symptoms when they began taking CHANTIX, and others developed them after several weeks of treatment or after stopping CHANTIX. If you, your family or caregiver notice agitation, hostility, depression or changes in behavior, thinking, or mood that are not typical for you, or you develop suicidal thoughts or actions, anxiety, panic, aggression, anger, mania, abnormal sensations, hallucinations, paranoia or confusion, stop taking CHANTIX and call your doctor right away. Also tell your doctor about any history of depression or other mental health problems before taking CHANTIX, as these symptoms may worsen while taking CHANTIX.
Some people had seizures during treatment with CHANTIX. Most cases happened during the first month of treatment. Tell your doctor if you have a history of seizures. If you have a seizure during treatment with CHANTIX, stop taking CHANTIX and contact your healthcare provider right away.
Decrease the amount of alcohol you drink while taking CHANTIX until you know if CHANTIX affects your ability to tolerate alcohol. Some people experienced increased drunkenness, unusual or sometimes aggressive behavior, or memory loss of events while consuming alcohol during treatment with CHANTIX.
Do not take CHANTIX if you have had a serious allergic or skin reaction to CHANTIX. Some people can have serious skin reactions while taking CHANTIX, some of which can become life-threatening. These can include rash, swelling, redness, and peeling of the skin. Some people can have allergic reactions to CHANTIX, some of which can be life-threatening and include: swelling of the face, mouth, and throat that can cause trouble breathing. If you have these symptoms or have a rash with peeling skin or blisters in your mouth, stop taking CHANTIX and get medical attention right away.
Before starting CHANTIX, tell your doctor if you have a history of heart or blood vessel problems. If you have new or worse heart or blood vessel symptoms during treatment, tell your doctor. Get emergency medical help right away if you have any symptoms of a heart attack or stroke. The most common side effects of CHANTIX include nausea (30%), sleep problems, constipation, gas and/or vomiting. If you have side effects that bother you or don't go away, tell your doctor. You may have trouble sleeping, vivid, unusual or strange dreams while taking CHANTIX. Use caution driving or operating machinery until you know how CHANTIX may affect you.
CHANTIX should not be taken with other quit-smoking products. You may need a lower dose of CHANTIX if you have kidney problems or get dialysis. Before starting CHANTIX, tell your doctor if you are pregnant, plan to become pregnant, or if you take insulin, asthma medicines or blood thinners. Medicines like these may work differently when you quit smoking.
Please see full Prescribing Information including BOXED WARNING and patient Medication Guide.
CHANTIX content on this page provided by

Pfizer neither owns nor controls this website, and is not responsible for any other content or services provided on this website.
Walgreens does not recommend or endorse specific pharmaceutical products or manufacturers.
1 Limitations apply to earning points. One-time award, 250 points each, when you pledge to quit and set a quit date online. Nicotine Replacement Therapy usage, limit 20 points per log, one log per day. Information provided to Walgreens online is covered by the terms of our Online Privacy and Security Policy and the terms and conditions of Balance Rewards. Personally identifiable information is not covered under HIPAA or the Walgreens Notice of Privacy Practices. For full program terms and conditions, visit Walgreens.com/healthychoices.