Medicare: Is the Flu Shot Covered?
By Dr. Tina M. St. John, Demand Media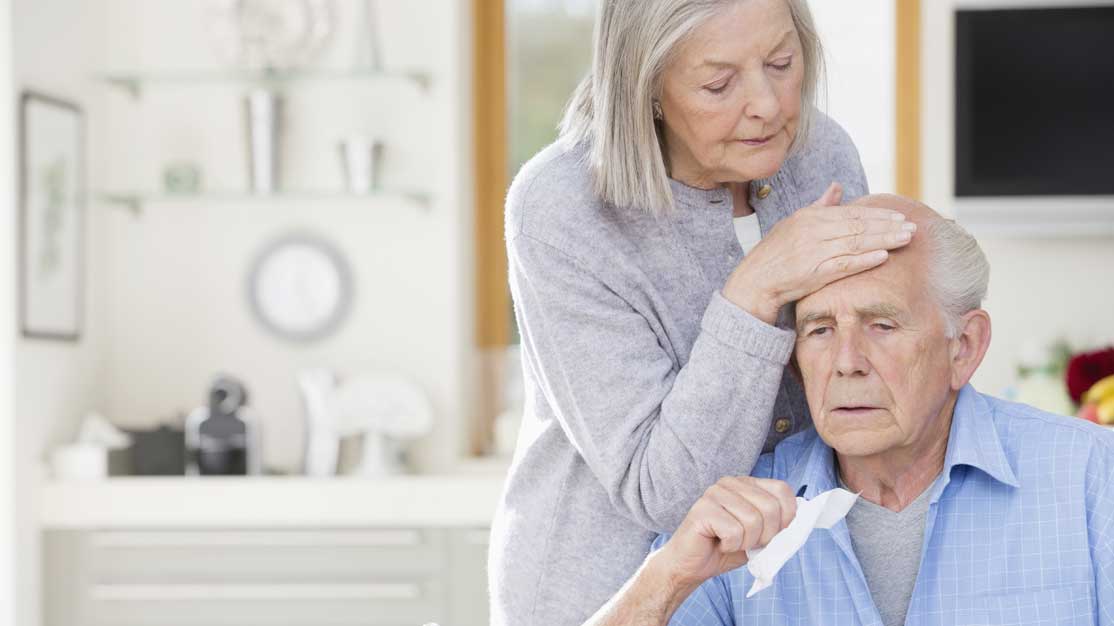 Healthcare expenses can add up in a hurry.
But you don't have to worry about the cost of an annual flu shot if you have Medicare Part B, the portion of Medicare insurance that covers medical services to keep you healthy. The flu shot and the administration fee are fully covered by original Medicare Part B and Medicare Advantage plans. There is no copay or deductible as long as you get the shot from a Medicare-enrolled provider. Getting your annual flu shot is especially important if you're 65 or older, because seniors tend to get sicker with the flu compared to younger adults and children.
Importance of Flu Shots for Seniors
Americans are living longer than ever before. Eating well, staying active and working with your doctor to control any medical problems you might have will help you enjoy a healthy life well into your senior years. However, aging takes a toll on your immune system making it less capable of fighting infections like the flu. As you get older, you're more likely to catch the flu. You're also more likely to develop serious problems like pneumonia if you come down with the flu. Americans 65 and older are more likely than any other age group to be hospitalized for the flu, and approximately nine out of 10 flu deaths in the U.S. occur in seniors, according to the Centers for Disease Control and Prevention.
Who Should Get a Flu Shot
The CDC recommends a yearly flu shot for all adults and children 6 months of age and older—unless you've had a severe reaction to a flu shot in the past, which is rare. Talk with your doctor about whether the flu shot is safe for you if you've had a severe reaction in the past or are allergic to eggs.
While everyone should get a yearly flu vaccine, it's especially important if you're 65 or older because you're in the age group with the greatest risk for serious complications. Your risk is further increased if you have certain medical conditions, including:
asthma or COPD
heart disease
diabetes
liver or kidney disease
a weakened immune system due to cancer treatment, steroid medications or HIV/AIDS
Flu Shot Options for Seniors
Medicare Part B covers all flu shots approved by the U.S. Food and Drug Administration for use in people 65 and older. Nasal mist flu vaccines are not approved for seniors, but there are several flu shot options. Some flu shots stimulate immune system protection against three strains of flu while others protect you against four.
Flu shots also come in regular or high dose. High-dose flu shots are only for adults 65 and older. These higher-dose shots enhance your immune system response, which might lead to better protection against the flu. Your doctor or pharmacist can help you decide which flu shot is best for you.
Flu Shot Tips and Benefits
Following a few simple tips will help maximize your protection against the flu.
Get a flu shot every year because protection from the vaccine wears off over time. Flu viruses also change from one flu season to the next, so you need to update your protection every year.
Get your flu shot early to make sure you're protected throughout the flu season, which can begin as early as October.
Getting a flu shot is not only good for you, but it might also protect others in your household and community. Having immunity against the flu means you cannot spread the illness to people who aren't protected—such as babies who are too young to get a flu shot and people who are allergic to the vaccine.
Have you gotten your flu shot this year?
Sources:
Medicare.gov: Your Medicare Coverage, Flu Shots
Centers for Disease Control and Prevention: Key Facts About Seasonal Flu Vaccine
Centers for Medicare & Medicaid Services: Immunizations
Centers for Disease Control and Prevention: Estimates of Deaths Associated with Seasonal Influenza—United States, 1976—2007
Centers for Disease Control and Prevention: Mortality in the United States, 2012
The Journal of Clinical Investigation: Causes, Consequences, and Reversal of Immune System Aging
Centers for Disease Control and Prevention: Situation Update: Summary of Weekly FluView
Centers for Disease Control and Prevention: Prevention and Control of Seasonal Influenza with Vaccines: Recommendations of the Advisory Committee on Immunization Practices (ACIP) — United States, 2014–15 Influenza Season
Centers for Disease Control and Prevention: What You Should Know and Do this Flu Season If You Are 65 Years and Older
Centers for Disease Control and Prevention: People at High Risk of Developing Flu-Related Complications
Centers for Disease Control and Prevention: Vaccination: Who Should Do It, Who Should Not and Who Should Take Precautions
The New England Journal of Medicine: Efficacy of High-Dose versus Standard-Dose Influenza Vaccine in Older Adults
Photo Credit:
Getty Images
Author Bio
Tina M. St. John runs a health communications and consulting firm. She is also an author and editor, and was formerly a senior medical officer with the U.S. Centers for Disease Control and Prevention. St. John holds an M.D. from Emory University School of Medicine.
Clinical Review
Reviewed by Amy Magill, MA, RD, LDN on July 9, 2015.