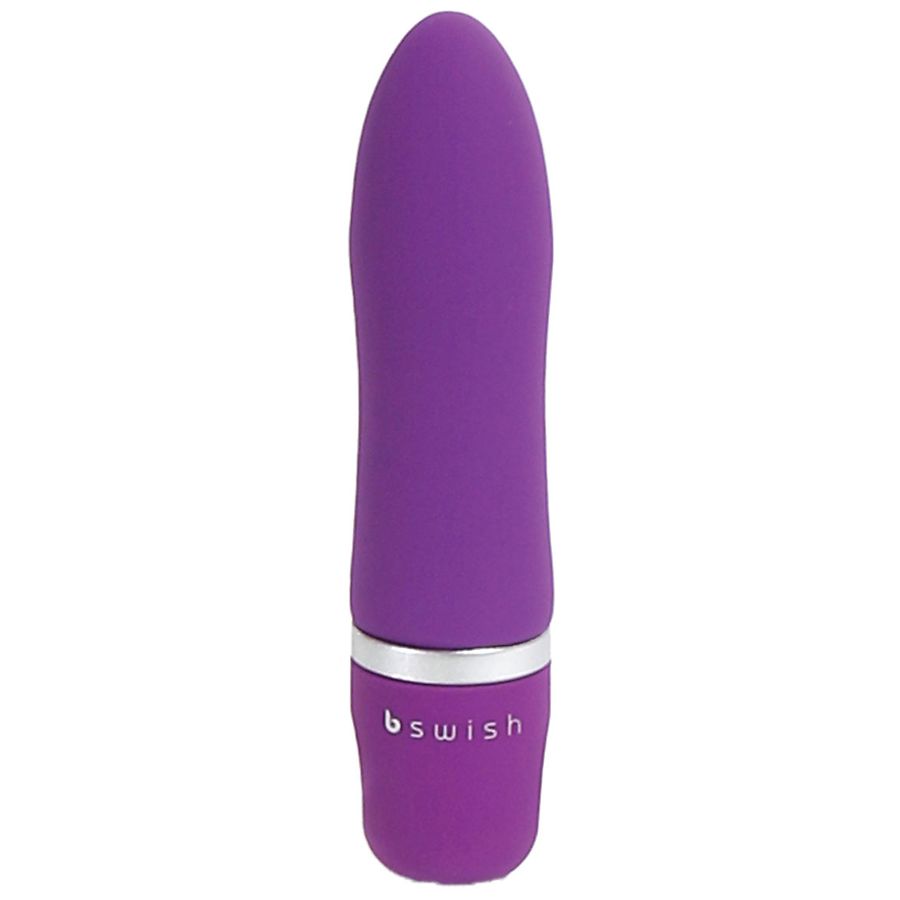 b swish bcute Waterproof Silicone Multi-Speed Massager 3 inch Purple
1.0 ea
3.6
(3)
$16.99
Savings:$6.00 (35%)
Quick view
Use in bath or anytime
With 3 multi speed wonders
Provides 3 hours of use
Must be 18 years of age or older to purchase.
Be Adventurous, Be Fulfilled
b swish redefines the classic massager with this 3" waterproof silicone multi-speed wonder. Enjoy its silky touch in the bath or anytime. Let its silky touch guide you from whisper-soft caresses to an explosive massage.
Specifications:
Length: 3.9" (10cm) & Girth: 0.8" (2cm)
Material: Silicone & ABS Plastics
Battery: 1 AA (Not Included)
Use Time: 3 Hours
Functions: Multi-Speed
Waterproof: Yes
Contents Included:
1 Massager
1 Pouch
1 Instruction Booklet
Made in China
Please Note: Due to the nature of the product, we cannot accept returns or exchanges.
Using massager: Twist cap, for on/off and speed-up/speed-down. Cleaning: The life of your massager will be greatly increased with proper maintenance and care. To preserve material, never use massage oil or hand cream as lubricants or cleansers containing alcohol, petrol or acetone. Always clean massager after use. Clean by using a non-alcohol based antibacterial personal cleaning towel/pad, or a damp towel with antibacterial soap.
©b swish
Item is sold as a massager. The supplier bears no responsibilty for the product should the product be mistreated. In the case of non-waterproof massager, you should take extreme care not to let the item get wet. In the case of waterproof massager, you should ensure the socket is covered to avoid any leaking. To avoid problems, don't use the item on any infected or irritated skin. Check the warnings on the back of the package to see if the item contains materials that may cause allergic reactions. Store your massager on its own and not combined with other products varying materials as they cause chemical reactions and produce break down in chemical structure. When you are finished using your massager allow it to cool down before storing away. Excessive usage of the massager will cause wear on the motor and cause motor to overheat. If this happens and the massager seems alarmingly hot, switch it off immediately and allow to cool down before using again. To avoid injury or aggravation of pre-existing conditions, this device should not be used on swollen or inflamed areas or skin lacerations. No medical claims are warranted or implied by the use of this product.