Medicare Part B Benefits
Get Your Free Prescription Drug Plan Comparison Report
Generate a custom online report that compares prescription drug plans in your area, including premiums, co-pays and deductibles.2,3
Walgreens has your diabetes testing supplies!
Your Medicare Part B-covered diabetes testing supplies are available at every Walgreens pharmacy.1 Walgreens pharmacies offer these benefits:
$0 out-of-pocket costs with direct billing to Medicare Part B and most supplemental insurance
No paperwork
Wide selection of major brands
Ability to fill 90-day prescriptions
Access to our knowledgeable pharmacists 24-hours a day
Talk to your Walgreens pharmacist about filling your Medicare Part B-covered diabetes testing supplies with Walgreens.
Diabetes testing supplies
Walgreens supplies these Medicare-covered items and more4: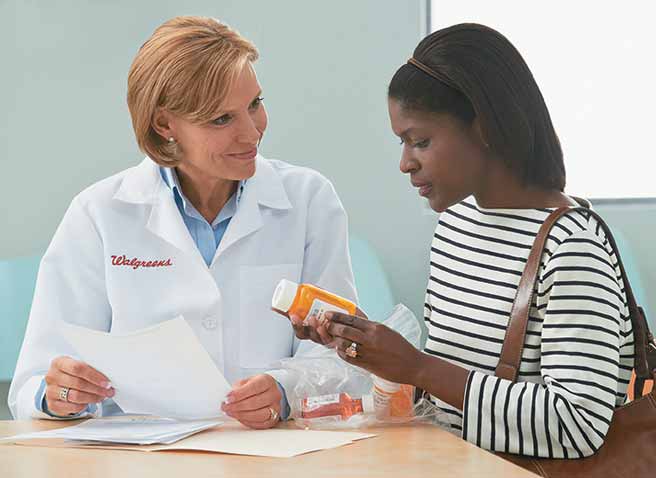 Supplemental Insurance
Walgreens helps keep your out-of-pocket costs low.
We bill Medicare, which generally pays 80 percent of your covered diabetes testing supplies. Your qualified supplemental insurance typically covers the remaining 20 percent and your deductible. You'll get the supplies you need and the guidance you deserve at any of our more than 8,000 locations.
Walgreens is an accredited Medicare Part B supplier of diabetes testing supplies.
Information provided by Walgreens is not a substitute for your own research concerning your health care, including Medicare prescription drug plans.
Plans are insured or covered by a Medicare Advantage organization with a Medicare contract and/or a Medicare-approved Part D sponsor. Enrollment in the plan depends on the plan's contract renewal with Medicare. The benefit information provided is a brief summary, not a complete description of benefits. For more information, contact the plan. Limitations, copayments, and restrictions may apply. <Benefits, formulary, pharmacy network, provider network, premium and/or co-payments/co-insurance> may change on January 1 of each year. You must continue to pay your Medicare Part B premium.
Medicare Part B and supplemental insurance is only billable in stores.
Terms and Conditions apply. See package or talk to your local pharmacist for details.