Understanding Drug Plan Options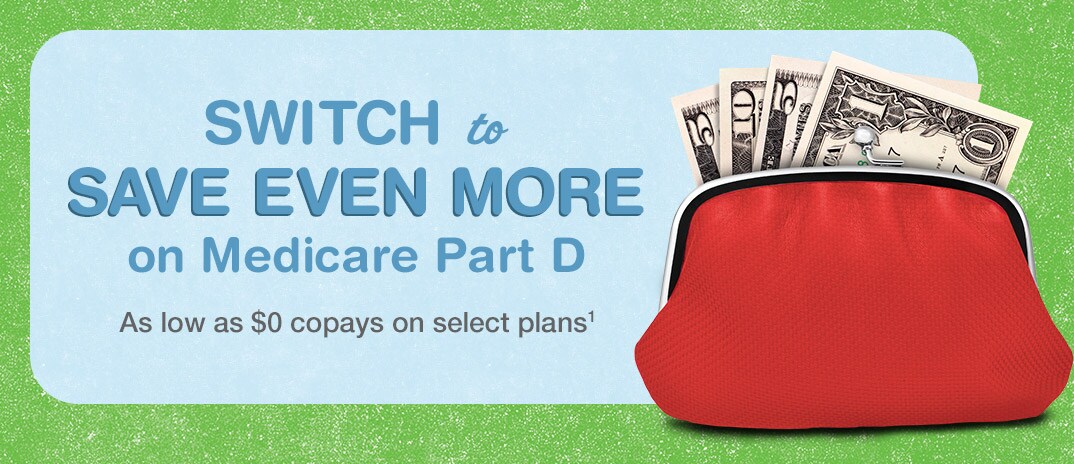 Is your prescription drug plan right for you?
The Medicare Part D open enrollment period is now closed. However, you may still enroll if you're turning 65 (you're eligible within 3 months before and after your 65th birthday), or if you've lost employer coverage, are retiring or have a qualifying disability.
Comparing Medicare Part D and Part C
Prescription Drug Plan (Part D)
Covers only out-patient prescription drugs.
To enroll, you must have

either

Medicare Part A or Part B (or both).
Medicare Part D premiums are in addition to your Part A (if any) and/or Part B premiums.
Medicare Advantage Plan (Part C)
Two types: Medicare Advantage with prescription drug coverage

(MA-PD)

and Medicare Advantage without prescription drug coverage

(MA).

Combines your Part A (hospitalization) and Part B (doctor visits), and usually benefits like vision or dental. If you have a MA-PD plan, you also get prescription drug coverage.
You'll need to ensure that your preferred medications, pharmacies, doctors and hospitals are included in the plan.
To enroll, you must have

both

Medicare Parts A and B.
Provided by private insurance carriers.
How preferred pharmacies help you save
Pharmacies may charge different prescription copays based on your plan, drug and dosage. Preferred Network Pharmacies, or those that offer preferred cost-sharing, may be able to offer you lower copays. As a preferred pharmacy, Walgreens offers $0 copays on select Part D plans.2
Walgreens preferred plan partners
There are many Medicare Part D plans to choose from, but Walgreens has preferred relationships with certain insurance providers.3 Here are just a few:
4 Ways To enroll in Part D
Fill out the provider's enrollment form
Call the plan provider to enroll
Call 1-800-MEDICARE
(1-800-633-4227)
1

People eligible for Medicare Part D can only enroll or switch plans during certain times of the year. If you're turning 65, losing employer coverage, retiring or disabled, you may be eligible to enroll now. Before you enroll or consider switching Part D plans, you should confirm that you are eligible for a Special Enrollment Period and review additional Medicare plan features and benefits which are important to consider when determining which plan best meets your needs.

2

Applies to tier 1 generics.

3

This is not a complete listing of plans in your service area. For a complete listing please contact 1-800-MEDICARE (TTY users should call 1-877-486-2048). 24 hours a day/7 days a week or consult www.medicare.gov