What is Supplier Diversity?
Including Minority, Women & Veteran Owned Businesses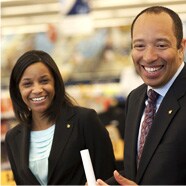 Walgreens Supplier Diversity initiative is inclusive of minority, women and veteran-owned businesses, as well as businesses located in Historically Underutilized Business Zones or those that employ a disabled workforce.

Walgreens Supplier Diversity initiative includes businesses that are at least 51 percent owned, operated and controlled by one or more individuals who are U.S. citizens in any of the following categories:
Minority-Owned Business Enterprise
"Minority" refers to Black or African Americans, Hispanic Americans, Native Americans and Asian Americans.
'Black or African American' includes people not of Hispanic origin who have origins in any of the Black racial groups of Africa
'Native American' includes American Indians, American Eskimos, American Aleuts and Native Hawaiians
'Asian-American' includes United States citizens whose origins are from Japan, China, the Philippines, Viet Nam, Korea, Samoa, Guam, the U.S. Trust Territories of the Pacific, Northern Marianas, Laos, Cambodia and Taiwan, India, Pakistan and Bangladesh
Women-Owned Business Enterprise
This includes women of any race or ethnic background
Veteran or Service Disabled Veteran Business Enterprise
Veterans are individuals who have served on active duty with the U.S. Army, Air Force, Navy, Marines or Coast Guard for any length of time and at any place, and who were discharged or released under conditions other than dishonorable. Reservists or members of the National Guard called to Federal active duty or disabled from a disease or injury incurred or aggravated in the line of duty while in training status also qualify as a veteran. 'Service disabled' means a veteran who possesses a disability rating letter issued by the Department of Veterans Affairs establishing a service connected disability rating between 0-100 percent.
HUBZone Small Business
'HUBZone' refers to a business whose principal office is located and operated within a Historically Underutilized Business Zone (HUBZone) as designated and certified by the Federal government. The business must also have at least 35 percent of its employee base residing within the HUBZone.
Employers of Workers with Disabilities
This refers to a public or private organization or workshop which agrees that at least 75 percent of the direct labor required by contract will be performed by individuals who have a physical, mental or emotional impairment, ailment, disease or disability of a permanent nature.
Affiliate Organizations
To help enhance the Walgreens Supplier Diversity mission, the company works with various business entities. This relationship helps build networking opportunities and stronger ties with those who'd like to do business with Walgreens.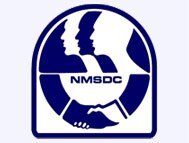 National Minority Supplier Development Council
1359 Broadway, 10th Floor
New York, NY 10018
(212) 944-2430
(212) 719-9611 Fax
Website: www.nmsdc.org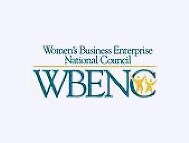 Women's Business Enterprise National Council
1120 Connecticut Ave., N.W., Suite 1000
Washington, DC 20036
(202) 872-5516
(202) 872-5505 Fax
Website: www.wbenc.org