Get a Shot. Give a Shot.®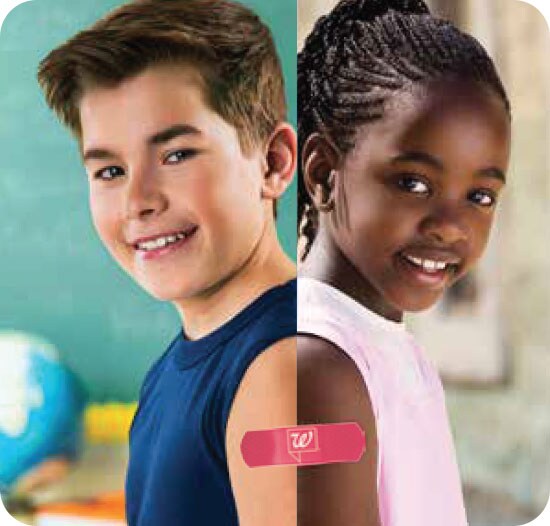 Your child's whooping cough and meningitis shots can help provide a lifesaving vaccine to a child in need.1
1 Aggregate donation of up to $2 million. Vaccines subject to availability. State-, age- and health-related restrictions may apply.
2 Sports and school physicals not typically covered by insurance. Certain exceptions, including age restrictions, may apply. Patient care services provided by Take Care Health Services, an independently owned professional corporation whose licensed healthcare professionals are not employed by or agents of Walgreen Co. or its subsidiaries, including Take Care Health Systems, LLC.
3 Message and data rates may apply.
4 Points on prescriptions and other pharmacy transactions limited to 50,000 per calendar year, and cannot be earned in AR, NJ or NY or on prescriptions transferred to a Participating Store located in AL, MS, OR or PR. Due to state and federal laws, points cannot be earned or redeemed on some items, and points will not be earned in a transaction where store credit or redemption dollars are used. Restrictions apply. See full terms and details at Walgreens.com/Balance.