Future Pharmacists: Christina Andrade
Walgreens Helps Break Down Barriers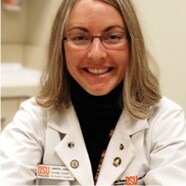 How do you think you can help the field pharmacy?
Our health care system can be very confusing. When there's a language barrier and not enough resources to see a doctor, it makes things complicated. I'd like to find out why these problems exist and how we can move health care forward to a positive, community solution.
Why is diversity important to you and this field?
A lot of underserved populations don't have access to health care. I'd like to understand why the barriers exist so we as health care professionals can help.
How are you making diversity a part of your life?
I volunteer my time to better understand what different groups need when it comes to health care. After graduation, I'd like to pursue a residency with Indian Health Services in Oregon or another hospital committed to providing patients with culturally and linguistically appropriate care.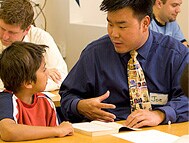 Building Character
Walgreens is committed to helping students excel. Read how employees are volunteering their time to mentor.