Disability Inclusion Raises Productivity
Inclusive Workplace Couples Efficiency with Opportunity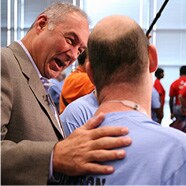 Walgreens Distribution Centers (DCs) across the country supply the company's stores with products. As an integral backbone to the retail network, efficiency is key; but, to Walgreens supply chain and logistics senior vice president Randy Lewis, so is opportunity. As the father of a child with a disability, his personal experience sparked a new work concept at Walgreens DCs that would not only make them run more efficiently, but also offer more employment opportunities for people with disabilities..
After working with specialists in the vocational rehabilitation field, Walgreens opened a state-of-the-art DC in Anderson, S.C. in 2007. Featuring a work environment designed to be inclusive for people with cognitive or physical disabilities, the DC includes:
Flexible workstations
Elevators for those who can't walk up the steps
Touch-screen computers with large icons and easy-to-read type for the visually impaired
New systems designed to help all team members work efficiently
Walgreens goal is to fill 20 percent of its distribution center jobs with people with disabilities.
"Our employees with disabilities earn the same pay, work under the same standards and work side-by-side with all other employees," said Lewis. "This is a business, not a charity. And it has turned out better than we could've ever imagined."
This concept is now the blueprint for new Walgreens DCs.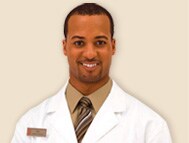 Working at Walgreens
Find out how to launch a career