Walgreens Supports Professional Growth
Walgreens Supports Professional Growth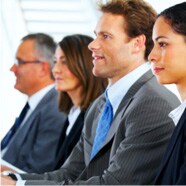 Professional growth begins with respect for diversity. From e-learning programs to classroom training and mentoring, Walgreens orientation, training and development programs are aligned with the company's beliefs and expectations.
Walgreens wants all new employees to understand how important it is to treat everyone -- including co-workers, customers and vendors -- with respect and dignity. Here's how the company hopes to achieve this:
Offering an inclusive and welcoming work environment and training employees to behave with sensitivity.

Teaching how to work as a team and to always be considerate of customers and patients regardless of differences.

Extra training about disability awareness at our distribution centers. Diversity is a core competency for everyone at Walgreens, and the company strives to make respect a part of everything.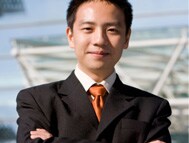 In 2008, Walgreens created Corporate Business Groups to complement our inclusive culture of hiring and developing employees and to help people at all levels feel more connected to the company. Current groups include:
African American Achievement Group

Walgreens Asian Network

W-GREENS (environment and sustainability)

Walgreens Latino Business Association

WPRIDE (Gay, Lesbian, Bisexual and Transgender)

INCLUDE (disability inclusion)

Walgreens Women Information Network
Through these groups, Walgreens helps employees network, establish mentoring relationships and share professional insights.