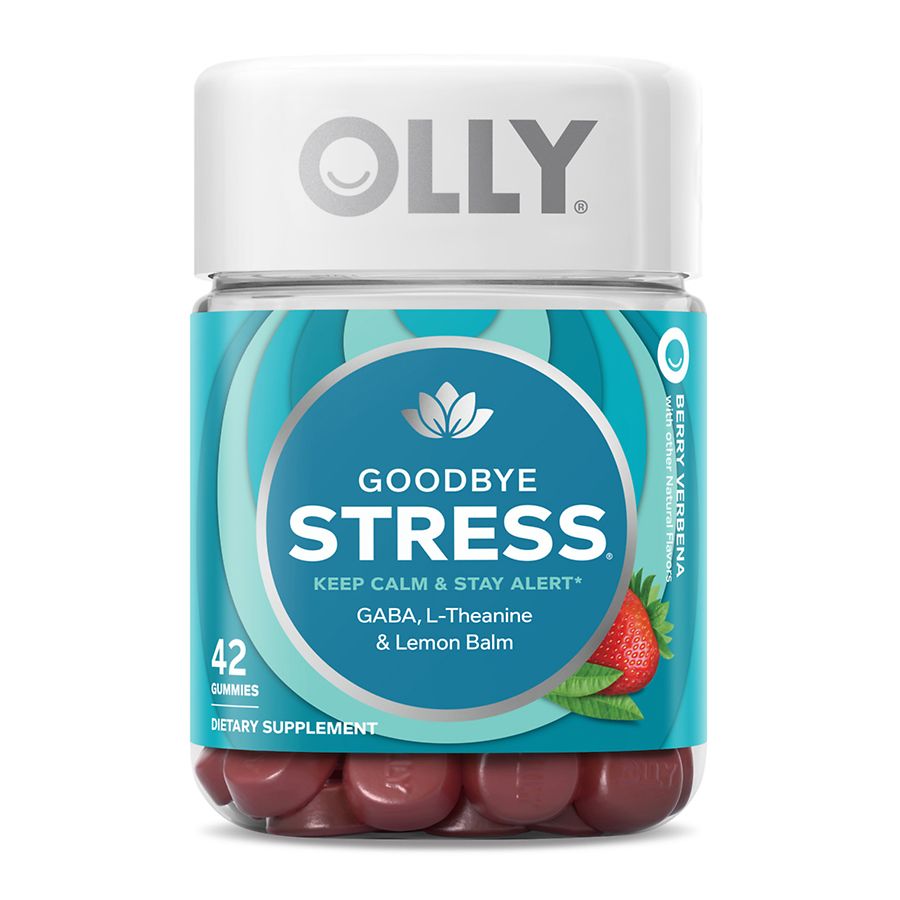 OLLY Goodbye Stress Berry Verbena
6.2 oz.
5.0
(3)
GABA promotes mental and physical calm while maintaining alertness and focus. Its soothing effects on the nervous system also help to support normal blood pressure, important for heart health
GABA and L-Theanine are natural calming agents that support production of the alpha-brain waves that counter stress symptons
Includes lemon balm, a natural botanical used to relieve tension
1-844-HEY-OLLY
Made in USA
Chew 2 gummies as needed. No food or water needed. Chew thoroughly before swallowing.
©2016 Olly Public Benefit Group
Processed in a facility with products that may contain soy, egg, peanuts, tree nuts, milk, fish, shellfish and wheat. Take only as directed. Do not exceed suggested dosage. If you have a medical condition, are on medication or are pregnant or nursing, please seek the advice of a qualified health care professional before using. Do not use if inner seal is broken or missing.
KEEP OUT OF THE REACH OF CHILDREN
Store in a cool, dry place.
Glucose Syrup, Beet Sugar, Water, Gelatin, Citric Acid, Natural Flavors, Coloring (From Sweet Potato, Radish, Apple, Tomato, Pepper), Pectin, Vegetable Oil (Palm, Coconut, Canola), Carnauba Wax (To Prevent Sticking)