Green Dot
Prepaid Debit Cards®
American Express
Serve® Card
MyVanilla® Prepaid
Visa® Card
What are reloadable prepaid cards?
Reloadable prepaid cards work like traditional debit cards. Customers can load funds and use to shop, transfer money, pay bills, withdraw cash from an ATM and receive direct deposits of payroll and government benefits. They can be used anywhere Visa, MasterCard or American Express cards are accepted.
How to set up your reloadable prepaid card
1. Select your card
Browse through the various reloadable prepaid cards available at Walgreens and decide which card is right for you.
2. Purchase and register your card
Visit any of our 8,000+ locations to purchase and load your card. Funds on temporary cards can be used for purchases. All cards come with instructions to register. To register your card, you will need to provide your name, address, date of birth and Social Security number. Once registered and your information is successfully verified, you will typically receive a personalized card in the mail approximately 7-10 business days.
3. Reload your card
Add funds to your card with direct deposit or with cash in store at any of our convenient locations.°
4. Use your card
Use your reloadable prepaid card to shop, get cash at ATMs, pay bills online or shop in stores anywhere Visa, MasterCard or American Express cards are accepted.
° Some cards require a Reload Card for adding funds. Walgreens engages in the money transmission and/or currency exchange business as an authorized delegate of GPR Card MSB's under chapter 151 of the Texas Finance Code. If you have a complaint, first contact the consumer assistance division of Walgreens Co. at 877-865-9130, if you still have an unresolved complaint regarding the company's money transmission or currency exchange activity, please direct your complaint to: Texas Department of Banking, 2601 North Lamar Boulevard, Austin, Texas 78705, 1-877-276-5554 (toll free), www.dob.texas.gov.
Find these cards at your local Walgreens.
---
Green Dot® Debit Cards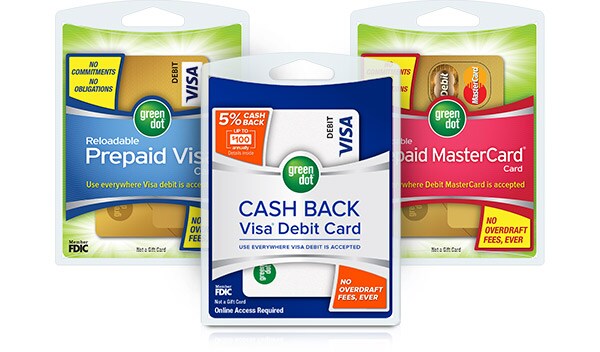 The debit cards chosen by millions.
With Green Dot MasterCard and Visa® Debit cards it's easy to shop online, pay bills and make everyday purchases. There is no minimum balance, no credit check required to get card and your money is protected against unauthorized transactions.
Find a store
---
American Express Serve® Prepaid Debit Accounts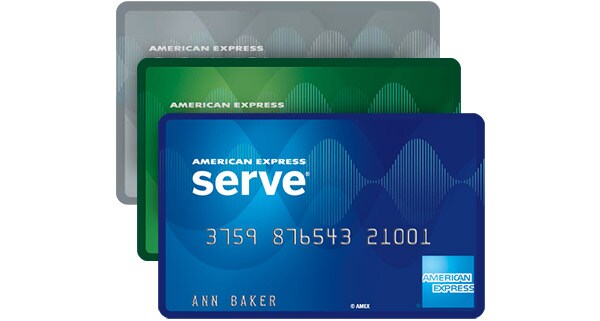 American Express Serve is your full service prepaid account.
Personalized Cardholders can easily pay bills online, access their Account on the go with the Serve Mobile App1 and use their Card virtually anywhere American Express® Cards are accepted. Find the right card for you.
Find a store
1 Data rates may apply.
© 2016 American Express Travel Related Services Company, Inc. All rights reserved.
---
MyVanilla® Prepaid Visa® Card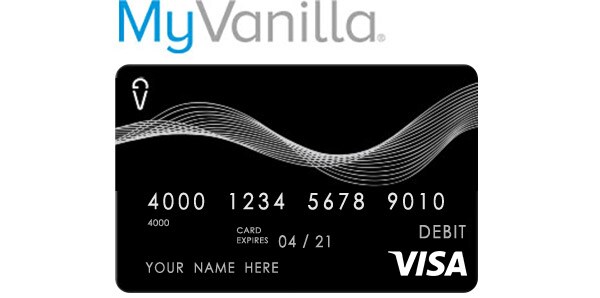 MyVanilla Card is a simple, secure, and convenient way to manage your money. It's a reloadable alternative to a traditional banking account that is safer than carrying cash.* With MyVanilla, you have a money management tool in your pocket, spending power in your hand, and a connection to your account at your fingertips. Use at millions of locations worldwide, online and in-store.
Find a store
* MyVanilla® Prepaid Visa® Card is safer and more secure than carrying cash. The Visa Zero Liability policy covers U.S.-issued cards only and does not apply to ATM transactions, PIN transactions not processed by Visa, or certain commercial card transactions. Cardholder must notify issuer promptly of any unauthorized use. Consult issuer for additional details or visit www.visa.com/security.
The MyVanilla Prepaid Visa Card is issued by The Bancorp Bank pursuant to a license from Visa U.S.A. Inc. and can be used wherever Visa debit cards are accepted. The Bancorp Bank; Member FDIC. The Card is distributed and serviced by ITC Financial Licenses, Inc. ITC Financial Licenses, Inc. is licensed as a Money Transmitter by the New York State Department of Financial Services.
MyVanilla Prepaid Visa® Card is not available in Vermont.