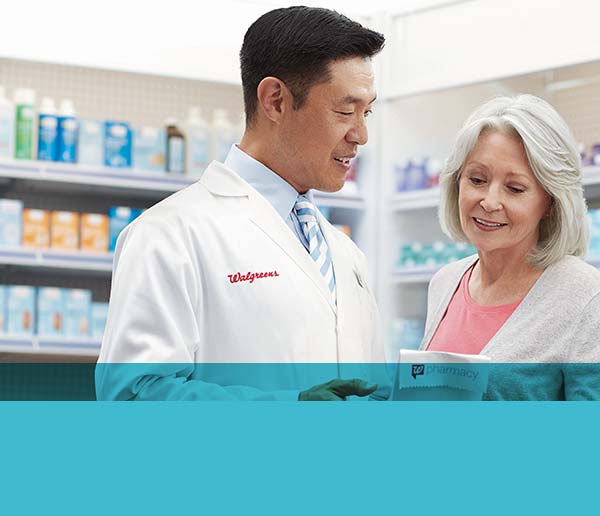 Never miss
a day
Stay in the know on the go.
Get refill reminders
Get Rx status updates
Choose text and/or email
Walgreens Express ™ pickup and delivery now available with Rx text alerts
In a hurry? Opt in now! 1
Just text
JOINRX
to 21525
Get Balance ® Rewards points for every Rx. 2
100 points for every 30-day prescription picked up in store
300 points for every 90-day prescription
100 points per vaccination
Your prescriptions. Mailed right to your door.
Easily refill prescriptions online
Get a 30- or 90-day prescription supply
Free standard shipping to anywhere in the U.S.
Refill for loved ones (even pets!) from one account.
Set up automatic refills for family members
View family prescription history
Schedule vaccinations
1 By signing up, you agree to receive recurring text messages from Walgreens in connection with Pharmacy alerts. Message and data rates may apply.
Terms: walgreens.com/mobileterms
Privacy: walgreens.com/mobileprivacy.
2 Points good on next purchase. Points on eligible prescriptions and other pharmacy transactions limited to 50,000 per calendar year and cannot be earned in AR, NJ or NY or on prescriptions transferred to a participating store located in AL, MS, OR or PR. Only prescriptions picked up in store are eligible to earn points. Due to state and federal laws, points cannot be earned or redeemed on some items. Complete details at Walgreens.com/Balance.