Neighborhood
Health Destination
Neighborhood Health Destination
Walgreens is modernizing the traditional pharmacy and transforming healthcare delivery to play a more central role in people's lives. Your members will have access to convenient, affordable care from empathetic healthcare professionals, including pharmacists, primary and urgent care providers, lab, optical, and hearing and dental service providers.*
Expanding our strategic relationships with regional and national providers is key to our neighborhood health destinations' evolution—and to bringing locally based, integrated care to our customers nationwide.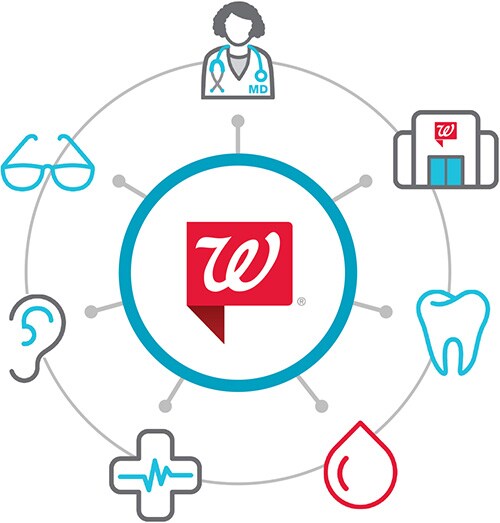 Your Challenges
Experts predict there will be a shortage of approximately 21,400 to 55,200 primary care physicians by the year 2033.1
Many of your members—and 6 in 10 Americans today—live with at least one chronic condition that requires managing multiple medications.2
Half of emergency department patients would have gone to a primary care physician if an appointment had been available when needed.3
How We Can Help
As a trusted neighborhood healthcare destination, we're evolving into an integrated model of pharmacy and primary care. In the next five years, our model will include 500 to 700 Village Medical at Walgreens in-store primary care offices in 30 U.S. markets with a multidisciplinary team that includes than 3,600 primary care providers.
Accessibility
Accessibility
Independent retail clinics are located within Walgreens locations across 31 markets, most open seven days a week, including evenings. Walk-ins are welcome.
47.8%

of retail clinic visits occur outside regular office hours4

Patients are in and out faster, thanks to paperless kiosk check-ins and an on-site pharmacy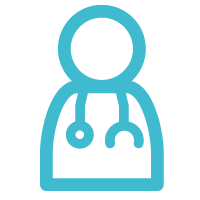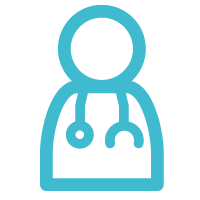 Empathetic Health Expertise
Empathetic Health Expertise
Our pharmacists are care providers who combine deep knowledge and personalized support to improve health outcomes. Walgreens adherence performance exceeds national benchmarks†5 as a result of advanced programs and services, including our:
Analytics-driven Customer Care IQ™ and our digital Patient Care Portal, which enable pharmacists to facilitate interventions such as New-to-Therapy, Delayed Therapy, Medication Therapy Management (MTM) and Proactive Patient Care
Health Outcomes field team that interprets data to provide insights
Pain management program that includes specialized pharmacist training and traditional, innovative and personalized solutions for therapy, opioid dispensing and safe medication disposal
Disease state management for patients living with chronic conditions that require specialty treatment, such as diabetes and asthma
Response to COVID-19, including more than 350,000 completed tests and 70 percent of test locations in underserved areas6
References
*Healthcare services provided solely by independent healthcare provider organizations that are not employees or agents of Walgreens or any Walgreens subsidiary or affiliate.
†Adherence for Walgreens patients on diabetes, hypertension and hyperlipidemia medications is higher than the average for Medicare, commercial and Medicaid members.
1.The Complexities of Physician Supply and Demand: Projections from 2018 to 2033. Association of American Medical Colleges; June 2020. Accessed September 2, 2020. https://aamc-black.global.ssl.fastly.net/production/media/filer_public/85/d7/85d7b689-f417-4ef0-97fb-ecc129836829/aamc_2018_workforce_projections_update_april_11_2018.pdf.
2. About chronic diseases. National Center for Chronic Disease Prevention and Health Promotion. Accessed September 2, 2020. https://www.cdc.gov/chronicdisease/about/index.htm.
3. Coster JE, Turner JK, Bradbury D, Cantrell A. Why do people choose emergency and urgent care services? A rapid review utilizing a systematic literature search and narrative synthesis. Acad Emerg Med. 2017;24(9):1137–1149.
4. Patwardhan A, Davis J, Murphy P, Ryan SF. Comparison of waiting and consultation times in convenient care clinics and physician offices: a cross-sectional study. J Prim Care Community Health. 2013;4(2):124–128.
5. Based on data from EQuIPP, January 2020–June 2020.
6. Walgreens internal data. August 2020.
© Copyright Walgreens Co. All rights reserved.