Walgreens is proud to partner with these world-class research facilities and organizations.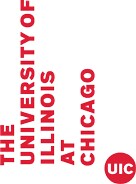 The University of Illinois at Chicago College of Pharmacy (COP) -- with a local, national, and international reach -- is renowned for seamless integration of its educational programs with innovative pharmacy services, and impactful and cutting-edge research.
The COP is embedded within the University of Illinois Hospital and Health Sciences System (UI Health), which includes the health system clinical enterprise and 7 health science colleges. We have the largest and most comprehensive pharmacy practice programs in the nation, including faculty researchers and practitioners in essentially all clinical specialties and preceptors in more than 900 diverse pharmacy practice sites. The COP is being consistently ranked among the top ten schools of pharmacy for research funding, and with internationally known research programs that advance pharmaceutical science, clinical pharmacy sciences, and pharmaceutical health services research and outcomes. Faculty in the College have strong research programs and work collaboratively with experts in the UIC Colleges of Medicine, Nursing, Allied Health Sciences, and the School of Public Health, other academic institutions in Chicago, area pharmaceutical companies and health provider organizations, government agencies and others. For more information visit The University of Illinois at Chicago College of Pharmacy (COP)
The UIC Center for Pharmacoepidemiology and Pharmacoeconomic Research (CPR) is an interdisciplinary research unit of the UIC College of Pharmacy.
One of the only centers of its kind, the mission of the CPR is to promote impactful collaborative research among investigators involved in pharmacoepidemiology, pharmacoeconomics, comparative effectiveness and patient-centered outcomes research and to support the education, training, and mentoring of current and future scientists to expand the fields of pharmacoepidemiology, pharmacoeconomics, comparative effectiveness and patient-centered outcomes research. The faculty of the CPR are among the top researchers in the field of health services and pharmaceutical outcomes research - both nationally and internationally. For more information visit The UIC Center for Pharmacoepidemiology and Pharmacoeconomic Research (CPR)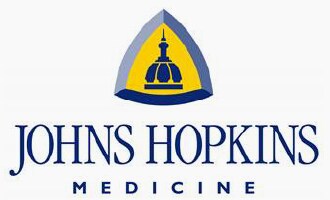 Johns Hopkins Medicine (JHM), headquartered in Baltimore, Maryland, is an $8 billion integrated global health enterprise and one of the leading academic health care systems in the United States. JHM unites physicians and scientists of the Johns Hopkins University School of Medicine with the organizations, health professionals and facilities of The Johns Hopkins Hospital and Health System.
JHM's vision, "Together, we will deliver the promise of medicine," is supported by its mission to improve the health of the community and the world by setting the standard of excellence in medical education, research and clinical care. Diverse and inclusive, JHM educates medical students, scientists, health care professionals and the public; conducts biomedical research; and provides patient-centered medicine to prevent, diagnose and treat human illness.
JHM operates six academic and community hospitals, four suburban health care and surgery centers, and 40 primary and specialty care outpatient sites under the umbrella of Johns Hopkins Community Physicians. JHM extends health care into the community and globally through Johns Hopkins Home Care Group, Johns Hopkins Medicine International and Johns Hopkins HealthCare. The Johns Hopkins Hospital, opened in 1889, has been ranked #1 in the nation by U.S. News & World Report for 22 years of the survey's 27-year history.

For more information about Johns Hopkins Medicine; its research, education and clinical programs; and for the latest health, science and research news, visit www.hopkinsmedicine.org.

Northwestern University Feinberg School of Medicine, founded in 1859, attracts talented individuals to its faculty, staff, and student body through its leading-edge research initiatives, superb clinical affiliates, global outlook, and innovative curriculum.
Located in the heart of Chicago's Magnificent Mile, Feinberg has built a national reputation for excellence through a strong history of collaborative, interdisciplinary medical education and research, and along with Northwestern Memorial Hospital and Northwestern Medical Group is part of the premier academic health system known as Northwestern Medicine. Feinberg stands out among the nation's research-intensive medical schools and consistently receives high marks in U.S. News & World Report surveys. Through its affiliates, it provides patient care to hundreds-of-thousands of individuals every year, and plays an integral part in the communities it serves. Northwestern Medicine is the shared strategic vision of Northwestern Memorial HealthCare (NMHC) and Northwestern University Feinberg School of Medicine to transform the future of healthcare and become a premier integrated academic health system. Each day, 30,000 clinical and administrative staff, medical and science faculty, and medical students come together with a shared commitment to superior quality, academic excellence, scientific discovery and patient safety.
The Health Literacy & Learning Program (HeLP) within The Division of General Internal Medicine and Geriatrics within the Department of Medicine at Northwestern University leads an internationally-recognized research agenda on the promotion of safe medication use and regimen adherence, ranging from:

optimal prescribing and pharmacy dispensing practices
design of medication information support tools
leveraging electronic health records to support medication reconciliation and self-management
routine assessment and monitoring of adherence and adverse events
deployment of tailored responses to address specific patient non-adherence 'phenotypes'

Scripps Research is an independent, nonprofit biomedical institute ranked the most influential in the world for its impact on innovation. Scripps Research is advancing human health through profound discoveries that address pressing medical concerns around the globe and is home to the Scripps Research Digital Trials Center (DTC) which leads groundbreaking studies that address the world's most pressing health concerns. Pioneering "site-less" clinical trials by leveraging rapidly evolving digital health technologies to re-engineer the clinical trial experience around the participant, rather than the research site, Scripps Research DTC is making research more accessible and representative. The center is supported in part by the National Institutes of Health Clinical and Translational Science Award.

For more information, visit https://www.scripps.edu/.

The mission of the School of Pharmacy at the University of California, San Francisco is to improve the health of people everywhere through leading therapeutics-related research, education, and patient care, and public and professional service.
UCSF aims to 1) Reveal and share new knowledge through innovation in basic, translational, clinical, education, health services, policy, regulatory, and economics research; 2) Deliver a unique education to students; enabling them to think critically, lead, and work seamlessly across professions and fields; 3) Develop, deliver, and evaluate patient care, improving patient and systems outcomes; and share expertise with professional colleagues, the public, industry leaders, and policy makers.
UCSF meets its mission within a culture of understanding, inclusion, equity, and respect. It recruits and supports faculty members, staff members, and students who are diverse in gender, age, race, ethnicity, religion, sexual orientation and socioeconomic status. It has a particular commitment to historically excluded populations who are currently underrepresented.

UCSF is collaborative, engaging the expertise of colleagues and beyond to meet its mission in mutually beneficial ways. For more information, visit https://pharmacy.ucsf.edu.

The University of Chicago Medicine, with a history dating back to 1927, is a not-for-profit academic medical health system based on the campus of the University of Chicago in Hyde Park. UChicago Medicine brings together three divisions to fulfill its tripartite mission of academic medicine: the University of Chicago Pritzker School of Medicine; the University of Chicago Biological Sciences Division, a section committed to scientific discovery; and the University of Chicago Medical Center, an 811-bed academic medical center and hub for a regional network of care in Chicago, south suburbs, Northwest Indiana and beyond.
UChicago Medicine physicians are members of the University of Chicago Physicians Group, which includes about 900 physicians who provide care in all primary and specialty areas and are faculty members of the Pritzker School of Medicine. The University of Chicago also has a long history of biomedical research: Its researchers received 406 awards totaling more than $168 million in National Institutes of Health funding in fiscal 2017, and 12 Nobel Prize winners in physiology or medicine have been affiliated with the University of Chicago Medicine. The University's primary research facilities include the Knapp Center for Biomedical Discovery, Gordon Center for Integrated Sciences, Kovler Diabetes Center, Cummings Life Science Center, and the Donnelley Biological Sciences Learning Center.