results available Keyboard users, use up and down arrows to review and enter to select
Walgreens - Store #7591
120 W PARKRIDGE AVE
Corona, CA 92880
951-278-1852
Cross streets:
Southwest corner OF MAIN & PARKRIDGE
---
Pharmacy Hours
Mon May 27
Closed (Memorial Day Hours)
Lab Services Hours
Fri May 24
8:30AM - 5:30PM 
Closed now
Prescriptions
116 years of experience and still innovating how you fill prescriptions
Faxing a prescription?
Your health care provider will need to call the pharmacy for the fax number.
Meet your store pharmacy team
Quang P.
Pharmacy Manager | Years with Walgreens: 15
Lab services such as medical tests, health screening and testing for chronic conditions are available with your doctor's order.
Operated by: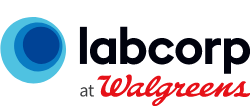 Liquor Department (Beer & Wine)