results available Keyboard users, use up and down arrows to review and enter to select
Walgreens - Store #13657
12574 LIMONITE AVE
Eastvale, CA 91752
951-520-0187
Cross streets:
Southeast corner OF HAMNER & LIMONITE
---
Prescriptions
116 years of experience and still innovating how you fill prescriptions
Faxing a prescription?
Your health care provider will need to call the pharmacy for the fax number.
Other Pharmacy Services
Drive-Thru pharmacy
Lab services such as medical tests, health screening and testing for chronic conditions are available with your doctor's order.
Operated by: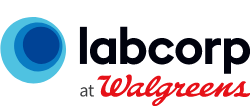 Liquor Department (Beer & Wine)