results available Keyboard users, use up and down arrows to review and enter to select
Walgreens - Store #6514
14 E ALLEN ST
Castle Rock, CO 80108
303-663-6858
Cross streets:
Northeast corner OF FOUNDERS PARKWAY & ALLEN
---
Prescriptions
116 years of experience and still innovating how you fill prescriptions
Faxing a prescription?
Your health care provider will need to call the pharmacy for the fax number.
Vaccinations
Schedule an appointment, or walk in at your convenience.
Other Pharmacy Services
Drive-Thru pharmacy
Health Tests: Blood Pressure
Lab services such as medical tests, health screening and testing for chronic conditions are available with your doctor's order.
Operated by: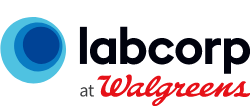 No7 MatchMade Foundation Service
help information, expanded. No7 brings you the free Match Made Foundation Service, an in-store exclusive to help you find the right foundation for your skin.