results available Keyboard users, use up and down arrows to review and enter to select
Walgreens - Store #2664
3003 YAMATO RD
Boca Raton, FL 33434
561-241-1105
Cross streets:
YAMATO ROAD & JOG ROAD
---
Prescriptions
116 years of experience and still innovating how you fill prescriptions
Faxing a prescription?
Your health care provider will need to call the pharmacy for the fax number.
Vaccinations
Schedule an appointment, or walk in at your convenience.
Meet your store pharmacy team
Sameh A.
Pharmacy Manager | Years with Walgreens: 13
Lab services such as medical tests, health screening and testing for chronic conditions are available with your doctor's order.
Operated by: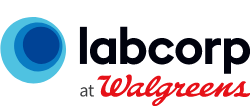 Liquor Department (Beer & Wine)