results available Keyboard users, use up and down arrows to review and enter to select
Walgreens - Store #7262
6600 MAGNOLIA AVE
Riverside, CA 92506
951-786-9243
Cross streets:
Southeast corner OF MAGNOLIA & CENTRAL
---
Prescriptions
116 years of experience and still innovating how you fill prescriptions
Faxing a prescription?
Your health care provider will need to call the pharmacy for the fax number.
Lab services such as medical tests, health screening and testing for chronic conditions are available with your doctor's order.
Operated by: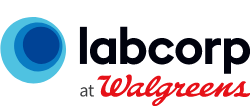 Liquor Department (Beer & Wine)