results available Keyboard users, use up and down arrows to review and enter to select
Walgreens - Store #5045
780 WAUKEGAN RD
Deerfield, IL 60015
847-945-0611
Cross streets:
Southwest corner OF WAUKEGAN RD. & DEERFIELD RD.
---
Meet your store pharmacy team
Agnieszka S.
Pharmacy Manager | Years with Walgreens: 20
Lab services such as medical tests, health screening and testing for chronic conditions are available with your doctor's order.
Operated by: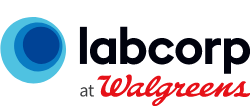 Get complete optical services including eye exams, eyeglasses and contact lenses from licensed optometrists and opticians using precise measurement technology.
Walk-ins welcome.
Consultations, comprehensive evaluations and hearing aid fittings from a licensed hearing professional. Walk-ins welcome.
Liquor Department (Beer & Wine)