Team Member Benefits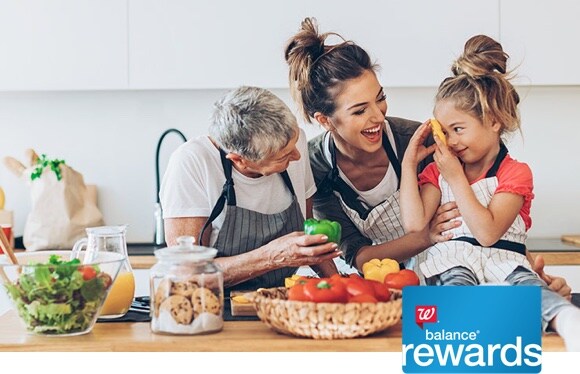 Welcome Walgreens team members, spouses and partners!
To learn about your 365 Get Healthy Here benefits, tell us if you're enrolled in a Walgreens medical plan.1,2
---
Sign in to your Walgreens account to earn up to 80,000 Balance® Rewards points with 365 Get Healthy Here!3
You'll need your employee ID number to join 365 Get Healthy Here, which can be found on BenefitsSupportCenter.com. Select Personal Information from the Your Profile drop-down on the right, then click on the Personal Details tab. Eligible spouses and partners will need to create a separate Walgreens.com account and sign up for 365 Get Healthy Here using a primary insured team member's ID number.
---
Sign in to your Walgreens account to access exclusive company benefits and discounts. It's easy to sign up and see the savings!3
Creating an account? You'll need to link your Balance Rewards number, which can be accessed through WalNet (About Me > Personal Profile > People Central).
Questions? Email 365gethealthyhere@walgreens.com or call 365 Get Healthy Here support at 877-227-3395.
1 365 Get Healthy Here platform is available for all Walgreens team members, including eligible spouses and domestic partners enrolled in a Walgreens medical plan. Team members not enrolled in a health plan are not eligible for points-earning incentives. The use, disclosure and protection of your protected health information on this page is governed by the Walgreens Health and Welfare Plan's HIPAA Notice of Privacy Practices.
2 Eligible medical plan carriers include UnitedHealthcare, BlueCross BlueShield of Illinois, Cigna, HealthNet, Kaiser Permanente, Dean/Prevea360.
3 Per Internal Revenue Service (IRS) regulation, the company is required to treat 365 Get Healthy Here Balance Rewards points as a cash equivalent, which is taxable for the participant. It's required that all points earned for participation in Walgreens team member benefits programs, such as Get Healthy Here, be reported to payroll, and taxes be withheld. The tax amount is based on individual tax brackets. If this applies to you, you'll see an earnings code of IMP BAL REWRD POINTS on your paycheck. You must be an active team member at the time of points being deposited to earn this program incentive.