Price and inventory may vary from online to in store.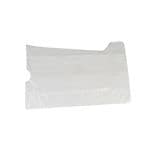 Drive Medical Waterproof Cast Leg Protector Clear (1 ea)
Sale price is $13 and 99 cents

And Regular price is $24 and 99 cents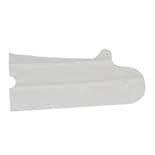 Drive Medical Waterproof Arm Cast Protector Clear (1 ea)
Medical Bandages
It pays to be prepared for emergencies. An item every household needs to have on hand is a first aid kit, including medical bandages which come in varying shapes and sizes and are used to protect wounds from outside contamination. They also keep them from drying out and help hold surgical dressings in place. You can also use medical bandages for support, compression or to secure a splint in place. At Walgreens, we carry a variety of medical bandages for various needs. Be sure to talk to your doctor or health care provider about any wound or injury you may have and ask which type of bandage is right for you.
Adhesive and Gauze Medical Bandages
Adhesive bandages and tape cover and protect wounds while still allowing air flow. They're constructed with comfortable, non-stick pads for easy and "ouchless" removal. Adhesive bandages come in a variety of sizes to cover wounds from large to small. Some are made of clear, ultra-thin material that stays securely in place without being visible. What if you expose your skin to water? Waterproof bandages are designed to stay secure even when you sweat or splash water on your skin.
Bandages with Additional Features
Also available are adhesive bandages with antibiotics applied to the pads for added protection against infection. If you have kids, keep plenty of adhesive bandages on hand for cuts and scrapes. To hold wound dressings in place, consider rolled surgical gauze bandages to wrap around a wound dressing to secure it. If you have a latex allergy, look for gauze bandages that are latex-free.
Elastic Bandages for Strains and Sprains
Sprains, strains and soft tissue injuries are among the most common sports injuries and require a little extra TLC. Elastic support bandages are made of a special, knitted elastic material that wraps around a sprained or injured body part. The soft but stretchy elastic material hugs the area snugly and provides support and compression to reduce swelling. Many doctors recommend wrapping a sprained ankle, wrist, knee, elbow, leg or arm with an elastic bandage until it heals.
Elastic bandages are available with various types of closures including hooks and clips that secure the bandage firmly and comfortably until you take it off. For the ultimate in convenience, elastic bandages that hold firmly without clips or closures are available. Some elastic bandages can be washed and reused again.