Price and inventory may vary from online to in store.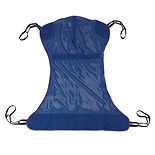 Drive Medical Mesh Full Body Patient Lift Sling Medium Blue (1 ea)
Sale price is $100 and 99 cents

And Regular price is $109 and 99 cents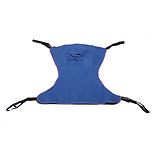 Drive Medical Solid Full Body Patient Lift Sling Medium Blue (1 ea)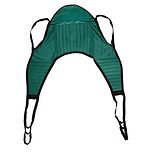 Drive Medical Padded U Sling with Head Support Green (1 ea)
Medium lift chairs
Choose a lift chair in the style you like and the size you need to get the support and comfort you want. Our selection of these chairs includes sizes small, medium, large and extra large lift chairs. Medium lift chairs to large generally have a seat width of 22 inches and can accommodate persons of heights 5'4" to 6'0". Most medium to large lift chairs can also support up to 375 pounds. Different styles, materials and colors of medium lift chairs are available from brands Pride, Mega Motion and Uplift.
Attractive and comfortable
Similar to standard furniture, many lift chairs are made with high-quality, durable construction materials. Because of this, they typically don't have the look or the feel of mobility equipment and can be as comfortable as other furniture. In addition to the smooth lifting motion of the chair, some medium lift chairs are also recliners. These chairs can recline to two, three or infinite positions. For even more relaxation, there are lift chair recliners that come with massage and heat features.
Staying mobile and safe
You have plenty of options when it comes to other mobility needs. Get around more easily and safely with crutches, canes and walkers. You can also help take the stress out of getting in and out of bed with assist rails that can come with pockets for remote controls and reading materials. Our selection of bathroom safety products includes hand held shower heads, commodes, hygienic bath chairs and more.