Price and inventory may vary from online to in store.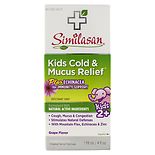 Similasan Kids Cold & Mucus Relief Plus Echinacea Grape (4 fl oz)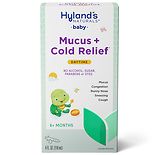 Hyland's Baby Mucus & Cold Relief Liquid (4 oz.)
$1249
$12 and 49 cents
$3.12

/ oz.
Mucinex Children's Multi-Symptom Cold & Fever Liquid Berry (4 fl oz)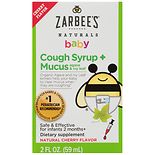 ZarBee's Naturals Baby Cough/ Mucus Relief Cough Syrup Cherry (2 fl oz)
$999
$9 and 99 cents
$5.00

/ oz.
Mucinex for Kids at Walgreens
Help your kids get over their cold with Mucinex for Kids cold remedies. Available in different forms and flavors there are Mucinex for Kids expectorants in liquid and mini-melts form, and cold liquid for fast relief. Help your kids feel better and get back to their regular activities with cough, cold and flu medicines.
Symptom Relief
Mucinex for Kids Expectorant mini-melts provide a fun, flavorful dose of congestion-fighting medicine. Mucinex for Kids Expectorant mini-melts are available in grape and bubble gum flavors. Mucinex for Kids Expectorant liquid is an alternate form of expectorant in a great-tasting grape flavor. There's also Mucinex liquid, available in mixed berry flavor, to relieve nasal and chest congestion. Mucinex kids' cold liquid is alcohol-free.
Mucinex for Adults
Adults can find relief from cold symptoms with Mucinex cold remedies. Mucinex offers a number of products to help clear congestion, subdue coughs and clear sinuses. Mucinex expectorant tablets are available in a 12-hour extended release formula and Mucinex DM Expectorant and Cough Suppressant works to loosen mucus and control your cough. Other Mucinex cold remedies include a cold and sinus liquid, a nasal decongestant spray, a cold, flu and sore throat liquid and an expectorant and nasal decongestant. Browse through our complete selection of Mucinex products right here online or in a Walgreens near you.