Price and inventory may vary from online to in store.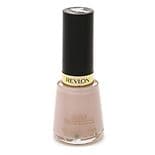 Revlon Nail Enamel Sheer Petal 909 (.5 fl oz)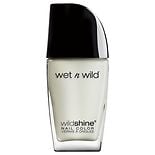 Wet n Wild Wild Shine Nail Color Matte Top Coat (.41 fl oz)
Nail polish
Add color to your nails to make a bold statement or just to match your outfit for subtle accentuation. With so many nail polish colors to choose from, you'll find the shade to match every outfit you own! Not to mention French manicure tip pens if you want that classic look. There are traditional nail polishes that you apply with a brush and there are nail polish pens. You'll also find nail polishes that take only one coat to fully cover, are fast-drying, or non-smearing. Trusted brands Revlon, Essie and Sally Hansen provide nail polish formulas that can protect and even nourish your nails.
Caring for your nails
Our selection of nail treatments helps repair and replenish your nails. There are nail treatments to nourish and smooth nails, condition cuticles and those that help grow and strengthen nails. Of course there are base coats and top coats to help make your nail polish last longer and resist chipping and peeling. Try a nail dryer to save time. Don't forget a nail file to keep your nails smooth and strong or nail polish remover in liquid or convenient pads for quick and easy removal so you can move on to the next color.