Sonicare Toothbrush Heads
Price and inventory may vary from online to in store.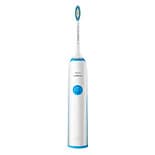 Philips Sonicare Essence+ (PLUS) HX3211/ 17 Rechargeable Electric Toothbrush (1 ea)
Sale price is $34 and 99 cents

And Regular price is $47 and 99 cents
Philips Sonicare Series 1 Essence Toothbrush (1 ea)
Sale price is $24 and 99 cents

And Regular price is $29 and 99 cents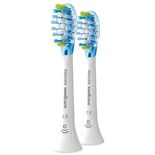 Philips Sonicare Premium Plaque Control Replacement Toothbrush Head, HX9042/ 65 White (1 ea)
$
31
99
$31 and 99 cents
  $16.00

/ ea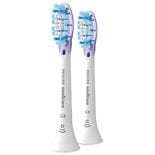 Philips Sonicare Premium Gum Care Replacement Toothbrush Heads, HX9052/ 65 White (1 ea)
$
31
99
$31 and 99 cents
  $16.00

/ ea
Sonicare Toothbrush Heads
You brush your teeth twice a day and floss regularly, but when you get to the dentist, you find out that your teeth still require excessive scraping and cleaning to remove tartar. If you're tired of spending so much time in the dental chair for cleanings, Sonicare can help you improve the effectiveness of your at-home oral hygiene routine to benefit the health of your teeth and gums. By producing thousands of sonic vibrations per second, Sonicare toothbrush heads can remove more plaque than what most people can lift away with a manual brush. Because plaque is the substance that hardens into tartar, a Sonicare toothbrush can help you enjoy quicker trips to the dentist as well as a cleaner smile and healthier gums. The Sonicare collection is recommended by dentists all over the country and has been helping people improve their oral health since 1992. You can find all of the most popular brush heads for Sonicare power toothbrushes in the brush head collection at Walgreens.
Heads to Keep Your Sonicare Performing Optimally
All Sonicare toothbrushes come with a brush head to help you benefit from the incredible cleaning power of the brand's sonic technology. Like manual toothbrushes, the power toothbrush heads become worn due to the friction of brushing and can begin to harbor bacteria over time. As a result, Sonicare recommends that the brush heads for all of their models be replaced every 3 months. This helps to keep Sonicare toothbrushes sanitary and functioning at their best. In addition to the standard brush heads sold with Sonicare products, the brand also offers specialty heads that can be used in a variety of their sonic toothbrush models. These heads can help you to address oral care concerns that you may have, such as reducing staining from drinking coffee and tea or removing more plaque from along the gum line. By choosing the right head for your Sonic toothbrush, you can optimize the cleaning power of the sonic movements to better meet the needs of your teeth and gums.