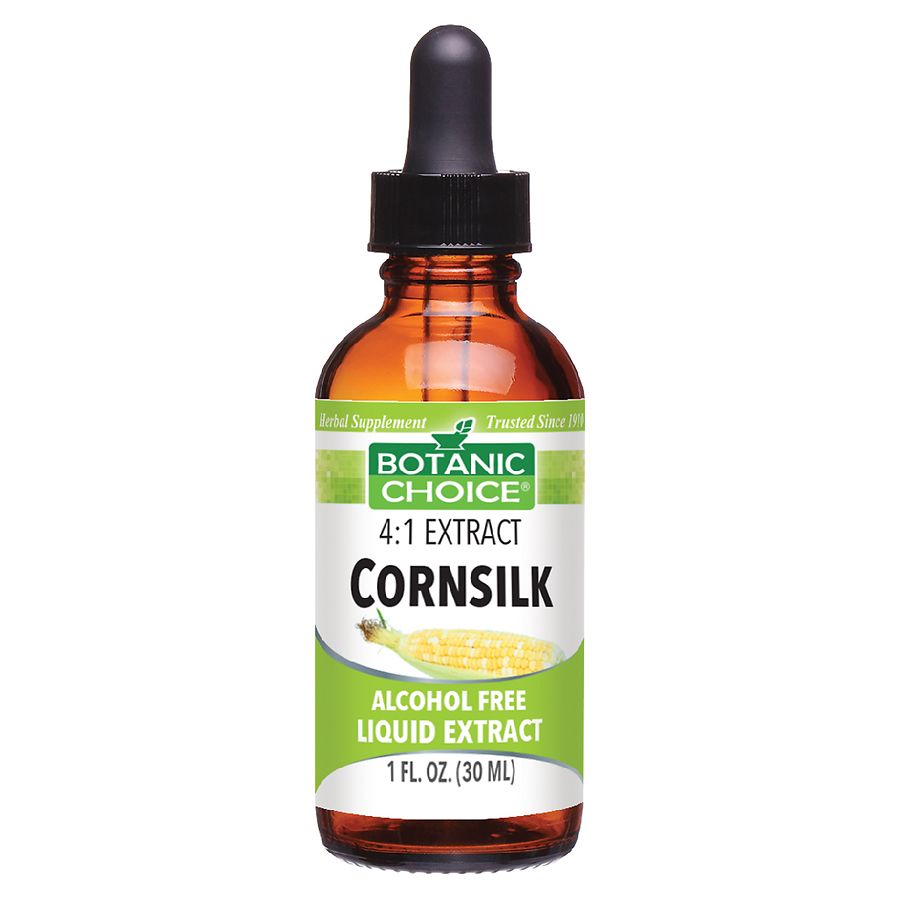 Botanic Choice Cornsilk Herbal Supplement Liquid
1.0 oz.
Alcohol free and gentle on your system
Historically favored for bladder and urinary health¿
If you've ever cleaned an ear of corn, you know what Cornsilk is. The silky threads are often four to eight inches in length. Native to the Americas, corn, which grows to heights of 10 feet, thrives in rich soil and has been a food source since 5000 BC. It was so important to the cultures of North and Central America, it became the center for art and religion for many in the region. Its botanical name is Zea mays and common names include Indian Corn, Maize Silk, and Maidis Stigma. ¿
Classically considered a cooling, soothing herb. In addition to Cornsilk, corn also produces an enormous array of other well-known products including corn starch, corn oil, grits, corn sugar, gums and more. For centuries Cornsilk has been a historic herbalist favorite for soothing the urinary tract and promoting healthy flow. It is believed that Cornsilk includes trace amounts of naturally occurring beta-carotene, chlorophyll, chromium, and iron along with a high level of potassium. ¿
Fast acting and easy to swallow liquid extracts work faster and more completely than other forms of supplementation. There are no pills to swallow, no herbs to press or tea to steep, and liquid nutrients are absorbed quickly. Other advantages of liquid extracts include their ability to preserve active constituents, their long shelf life, and convenience. Just add them to water, tea or juice and enjoy a tasty, nutritional boost at home, work, or on-the-go. ¿
Any questions? 1-800-644-8327
*These statements have not been evaluated by the Food and Drug Administration. This product is not intended to diagnose, treat, cure or prevent any disease.
Mix 1-2 mL 3 times daily, in a small amount of water, as a dietary supplement or as directed by a physician. © 2011 Indiana Botanic Gardens, Inc.
If you are taking any medications or are pregnant or nursing do not use prior to consulting a physician. KEEP OUT OF REACH OF CHILDREN..
Vegetable Glycerin, Purified Water
Single
Serving Size
Serving Per Container
Amount per Serving
%DV
Cornsilk Extract
2000mg