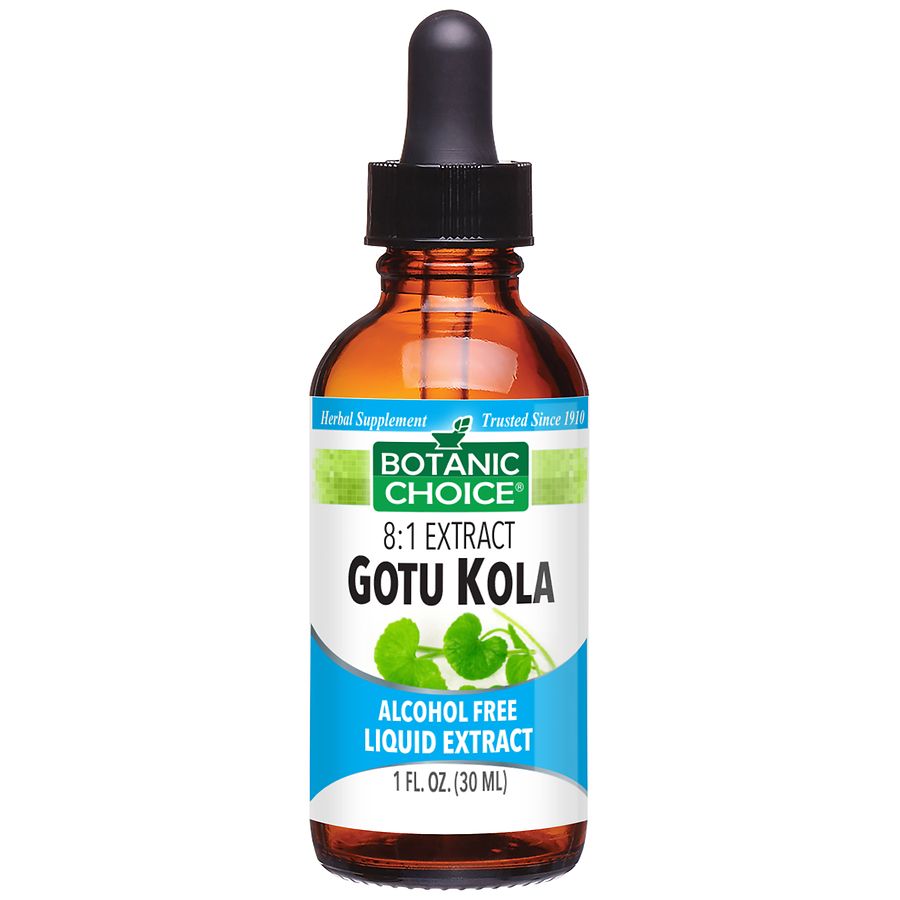 Botanic Choice Gotu Kola Herbal Supplement Liquid
1.0 oz.
5.0
Quick view
Supports memory
Fosters physical stamina
Promotes healthy circulation
Historically known as "food for the brain"
Prized for longevity and balance of mind and body
Potent 5:1 extract
Treasured in Ayurvedic and Chinese medicine, this creeping herb grows natively in India, Sri Lanka and South Africa, and is historically known as "food for the brain." According to legend, Sri Lankans observed that elephants, known for their longevity, regularly consumed the leaves of the gotu kola plant. Since then it has been prized for longevity and balance of mind and body. ¿
Benefits of liquid extracts: Liquid extracts work faster and more completely than other forms of supplementation. There are no pills to swallow, no herbs to press, or tea to steep. Plus, liquid nutrients are absorbed quickly, so they get to work right away. ¿
What's more, liquid extracts preserve active constituents and have a very long shelf life. They are also the ultimate in convenience - just add them to water, tea, or juice and enjoy a tasty, nutritious boost at home, work, or on-the-go. This Gotu Kola liquid extract is packaged in a brown, light-resistant bottle with easy-to-use dropper. ¿
Stay on top of the world with Gotu Kola liquid extract.
1-800-644-8327
*These statements have not been evaluated by the Food and Drug Administration. This product is not intended to diagnose, treat, cure or prevent any disease.
Suggested Use: As a dietary supplement, take 1 mL three times daily, in a small amount of water. © 2011 Indiana Botanic Gardens, Inc.
If you are taking any medications or are pregnant or nursing, do not use prior to consulting a physician. KEEP OUT OF REACH OF CHILDREN..
Coconut Glycerin, USP Purified Water
Single
Serving Size
Serving Per Container
Amount per Serving
%DV
Gotu Kola Herb Fluid Extract
2000mg