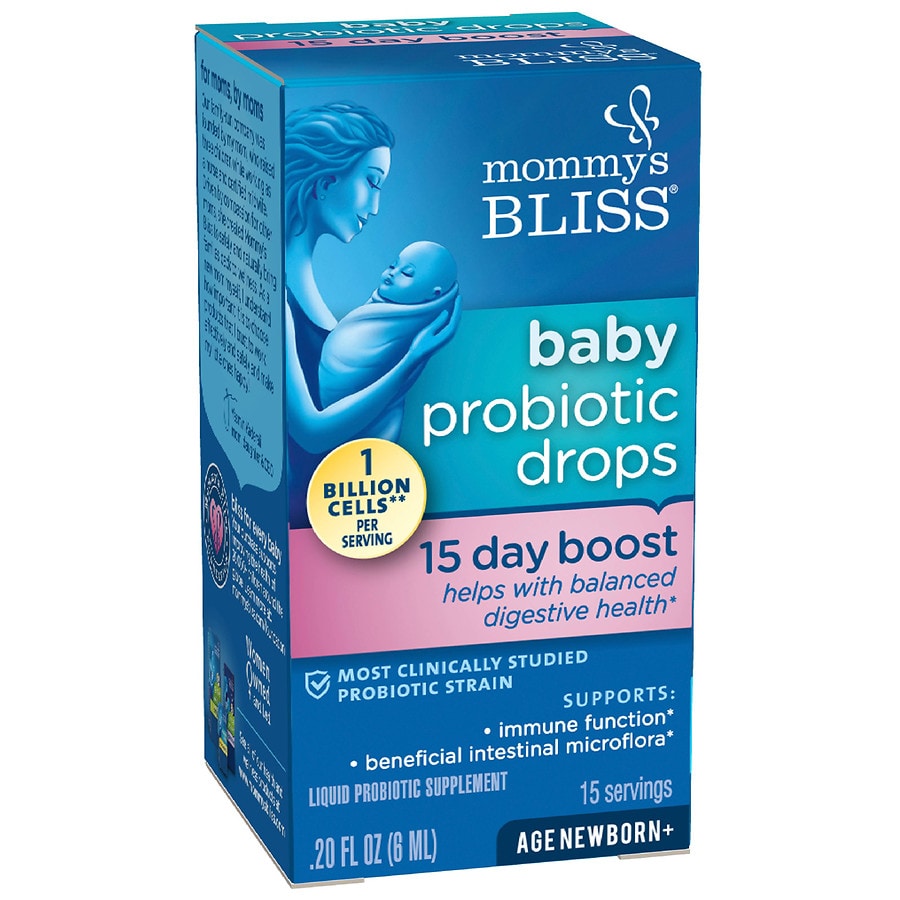 Mommy's Bliss Probiotic Drops 15 Day Boost
0.2 oz.
Online and store prices may vary
15 day boost. Replenishes beneficial bacteria & may help with occasional diarrhea.* Lactobacillus rhamnosus GG strain is the world's most studied probiotic bacterium with over 800 scientific studies.
Natural ingredients
1 billion cells per serving
No additives, chemicals or parabens
No artificial flavors or colors
No dairy, gluten or soy
Newborn+
15 servings
Dispense clumps by shaking well before use. Use dropper provided. Fill to line for full serving of 5 drops (0.33 mL). May be given directly by spoon, mixed into breastmilk or formula or applied directly to breast during feeding. Do not add to formula or food before heating. Do not microwave. Hot food or formula will damage live bacteria. Recommended serving: 5 drops daily to support digestive and immune health.* Storage: Store in a cool dry place out of direct sunlight. Recap tightly. Maximum storage temperature is 77°F (26°C). For maximize shelf life, refrigerate after opening.
©Mom Enterprises
Antibiotic use may cause digestive upset. Keep out of reach of children. Please consult your doctor prior to use.