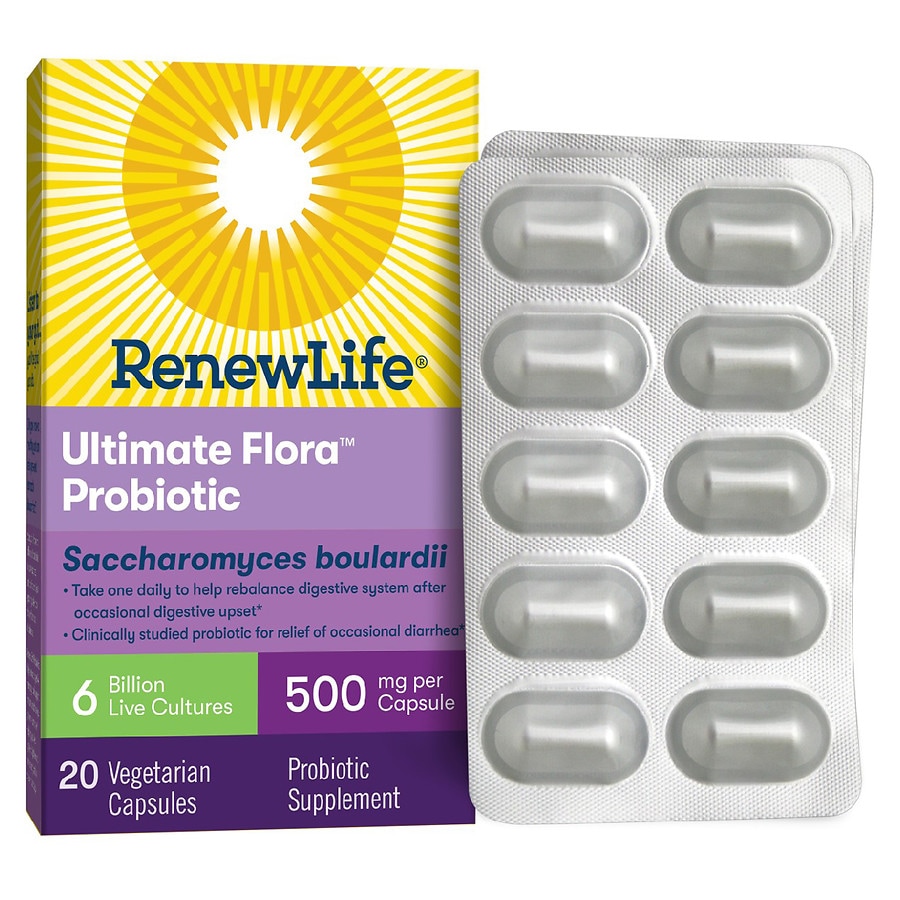 ReNew Life Saccharomyces Boulardii 6B
20.0 ea
At ReNew Life, we believe a healthy gut is a happy gut.
500 mcg per capsule
Helps balance compromised intestinal flora*
Clinically studied strain for relief of occasional diarrhea*
Ultimate Flora saccharomyces boulardii helps you feel better by helping to rebalance your intestinal flora after it's been compromised.* Plus, our gut-friendly strain has been clinically shown to help alleviate occasional diarrhea.*
Free of GMOs, wheat, gluten, soy, dairy, eggs, peanuts/tree nuts, fish/shellfish, and artificial ingredients.
Survives stomach acid
Travel-friendly to help maintain healthy digestive balance*
No refrigeration required
Take 1 capsule daily with or without food. Store in a dry place at 77°F (25°C) or below. © ReNew Life Formulas
Keep out of reach of children. Consult your physician before using this or any product if you are pregnant, nursing, or under medical supervision.