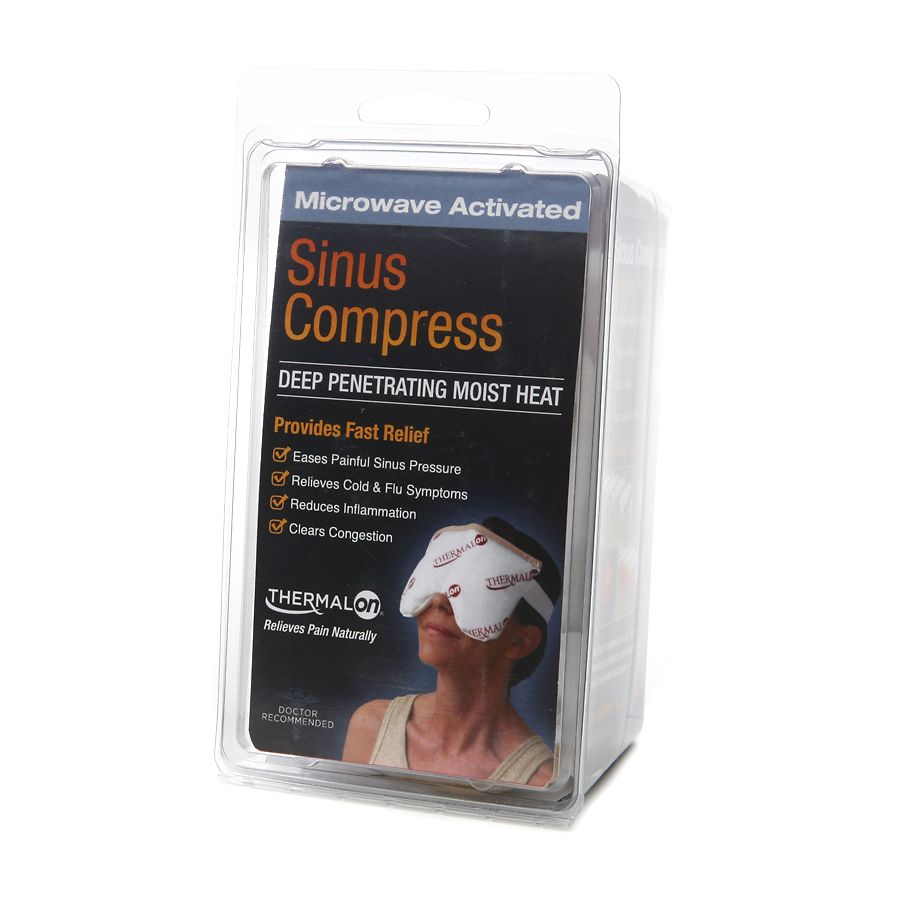 Thermalon Moist Heat Sinus Compress
1.0 ea
4.8
(5)
Quick view
Relief from sinus pressure, congestion
Reduces swelling, opens nasal passages
Relaxes facial muscles to alleviate pain
Microwave Activated
Deep Penetrating Moist Heat
Provides Fast Relief
Eases painful sinus pressure
Relieves cold & flu symptoms
Reduces inflammation
Clears congestion
Thermalon® Relieves Pain Naturally
Naturally Hydrating
Non-Allergenic
Odor Free
Washable & Reusable
Patent Pending Hydro Pearls™
Moisture is continuously absorbed from the air and released as deeply penetrating moist heat when microwaved.
Use Thermalon and experience hours of relief!
How it Works
The Thermalon Sinus Compress contains special patent pending Hydro Pearls that continuously absorb and store water molecules from the air. There is no need to add water. When microwaved the absorbed water is released as clean soothing moist heat.
Microwave Activated Moist Heat
A Thermalon moist heat therapy treatment provides deep penetrating, temporary relief from sinus pressure and congestion by reducing swelling and opening nasal passages and sinus cavities. It also relaxes the facial muscles, alleviating the pain associated with stress, tension headaches and TMJ.
Fast Acting Natural Relief
We believe pain should not get in the way of living life to its fullest. Since our inception in 1986, our mission has been to provide natural relief from pain that is safe, effective and easy to use. Our products are used in clinics, hospitals and homes around the world.
Size: 5 1/2" x 8"
Made in China
Microwave according to instructions in package, touch test and apply for up to 20 minutes of deeply penetrating relief.
©2010 Bruder Healthcare Company
Not for use on children under the age of 2.
Customers who bought this also bought
...