Live Therapist Video Chat
Considering therapy? Video chat with licensed therapists from the comfort of your own home. Schedule an appointment today.
In-person Answers When You Need Them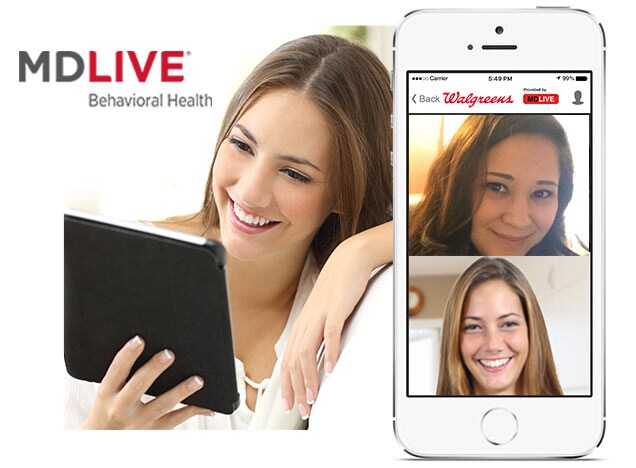 Video chat with a psychiatrist or therapist (available on your computer, smartphone or tablet).1, 2
Consultations start at $99
Mental Health America

Walgreens is proud to collaborate with Mental Health America, a nonprofit that can help you identify and treat mental health conditions.
1 We disclaim all liability for these telemedicine services, which are provided solely by MDLIVE in accordance with MDLIVE policies and terms. MDLIVE and its healthcare providers are not agents, employees or affiliates of Walgreens. For non-emergency conditions.
2 Messaging and data rates may apply.