Every one counts
Help children here and around the world
When you choose Walgreens, you choose to make a difference.
Together, we're providing lifesaving vaccines, essential vitamins and life-changing resources to communities in need.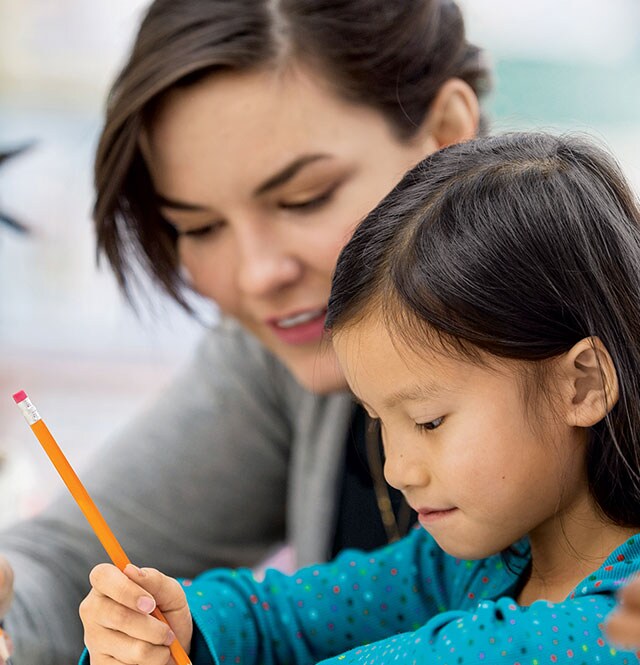 Support education
Help provide tools and resources to teachers nationwide to create a brighter future for students and their communities.
How you're helping
When you shop back-to-school products at Walgreens, you join our commitment to support teachers and schools. We're empowering customers like you to support positive, life-changing impacts in classrooms across the country.
We've delivered over 2.5 million impacts to help give children access to education.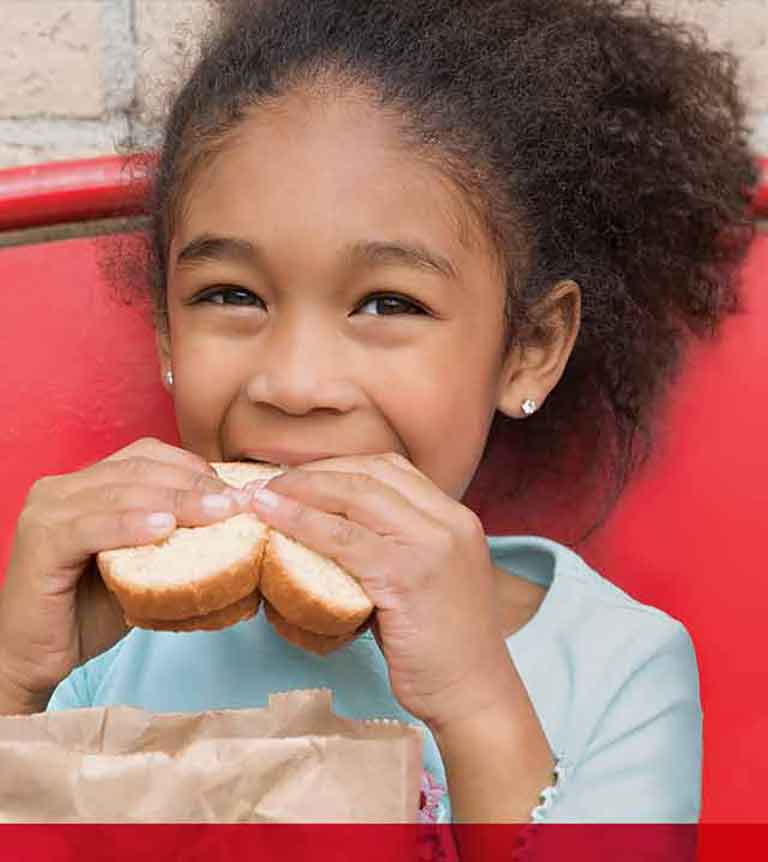 End child poverty
By keeping children safe and fostering long-term change, we can break the cycle of poverty and provide hope for a better future.
How you're helping
Walgreens supports Red Nose Day, a national fundraising campaign dedicated to lifting children out of poverty in the U.S. and internationally. When you purchase a Red Nose or donate, proceeds go to programs that help keep children safe, healthy and educated.1
We've helped raise more than $190 million in the last five years to end child poverty.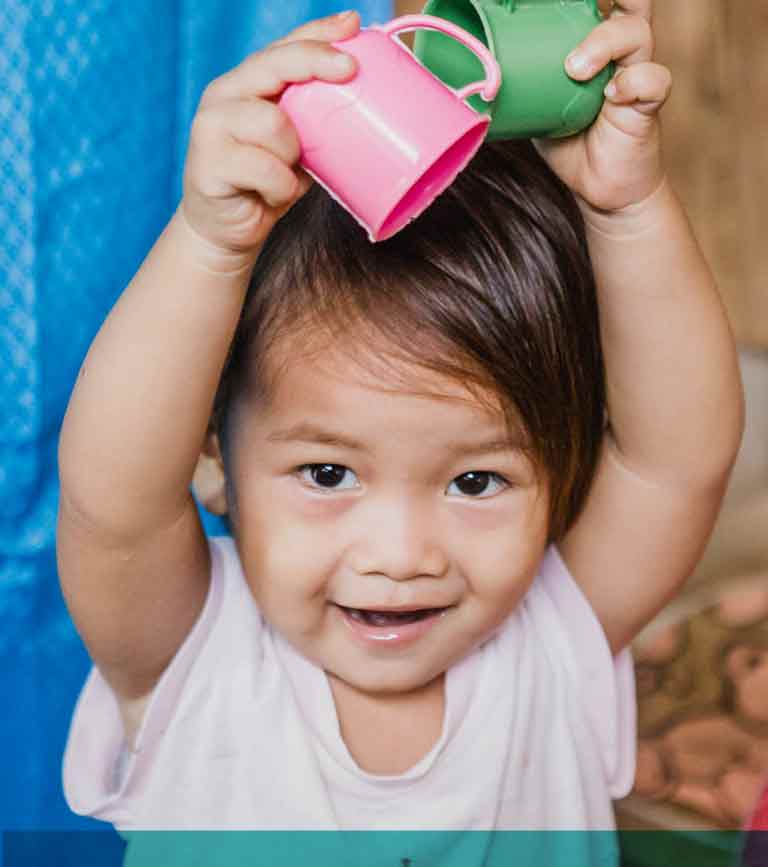 Combat malnutrition
A major global health challenge, poor nutrition poses greater risk for children and pregnant women.
How you're helping
Our partnership with Vitamin Angels is providing millions of children with life-changing vitamins and minerals. When you buy vitamins at Walgreens, you'll help provide life-changing vitamins to undernourished children around the world and here at home.2
We've helped provide over 160 million children with life-changing vitamins.
---
Answers to your questions
What is Red Nose Day?
Red Nose Day is a national fundraising campaign run by Comic Relief USA, an American non-profit organization that uses the power of entertainment to drive positive change. Red Nose Day is about making it fun to come together to raise money and awareness for children who need our help the most, in America and around the world. Red Nose Day's mission is to end child poverty—one nose at a time. Walgreens is a national partner of Red Nose Day, and the exclusive retailer of the campaign's iconic Red Noses. The Red Nose Day campaign started in the UK in 1988. It was created by Richard Curtis, award-winning writer-director ( Love Actually, Four Weddings and a Funeral, About Time) and U.N. Sustainable Development Goals Advocate. Learn more about Red Nose Day.
What is Vitamin Angels and how does Walgreens partner with them?
Vitamin Angels is a 501(c)(3) charitable organization whose mission is to help at-risk populations in need—specifically pregnant women, new mothers and children under age five—gain access to life-changing vitamins and minerals. The organization's goals are to reduce preventable illness, blindness and death while working to create a healthier world.
Since 2013, in partnership with Vitamin Angels, Walgreens has helped to provide over 160 million children in at-risk populations in 74 countries, including the US, with essential vitamins and minerals to help combat malnutrition. When a customer buys vitamins at Walgreens, they help provide life-changing vitamins to undernourished children and mothers around the world and here at home. With each purchase of participating products through December 31, 2020, Walgreens will donate 1 percent of retail sales made to Vitamin Angels. Learn more about Vitamin Angels.
What is ME to WE?
ME to WE is a social enterprise that provides products that make a positive life-changing impact, empowering people to change the world with their everyday consumer choices. Each ME to WE product purchased supports one of five pillars of sustainable development: Health, Food, Water, Education and Opportunity. Every ME to WE item is linked to a Track Your Impact code providing customers with the unique transparency to see which pillar of impact their purchase supports and where that impact is being delivered. For example, when you purchase a backpack from the ME to WE Back-to-School collection (found exclusively at Walgreens!), you provide educational tools and resources to a child in a developing community. Learn more about ME to WE.
Why does Walgreens choose these causes to support?
Walgreens aims to support the health, wellbeing and vitality of the communities we serve and enable young people to achieve their potential wherever they are in the world. By strategically partnering with Red Nose Day, ME to WE and Vitamin Angels. ®, Walgreens is able to provide life-changing resources to communities in need.
What's Walgreens overall mission of giving?
Walgreens Boots Alliance strives to be a responsible neighbor in the local communities we serve and to have an impact on global health through large-scale, long-term initiatives. As world citizens, we feel strongly about extending our CSR work beyond the communities that we directly serve, leveraging our scale to provide vital health services in hard-to-reach areas.
How does my dollar make a difference at Walgreens?
When you shop at Walgreens, you make a positive impact on children in the US and around the world by purchasing any product that is part of our charitable giving programs. Together, we're providing children with access to education, clean water, health care, food and opportunity.
What are other ways that Walgreens gives back?
At Walgreens, taking care of our customers and giving back to our communities is part of our history and what we still stand for today. Since 1901, we've been building a caring community that now reaches every corner of the country. Learn more about our social responsibility initiatives.
---
1 From 4/2/18 thru 6/2/18, Walgreens will donate 50% of the retail purchase price of every Red Nose, Wristband, Pen and Pin Badge sold to Comic Relief Inc.'s Red Nose Day Fund, which helps lift children out of poverty in the U.S. and internationally. For more information, visit rednoseday.org. This contribution is not tax deductible.
2 From 1/1/18-12/31/20, Walgreens will donate 1% of participating products' retail sales to Vitamin Angels.